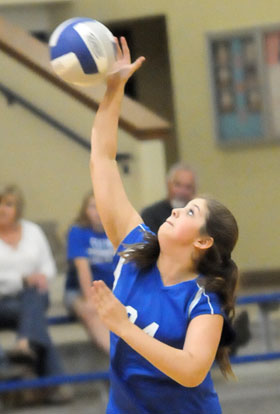 Photos by Kevin Nagle
The Bryant Blue Lady Hornets eighth grade volleyball team of Bethel Middle School absorbed a 9-25, 6-25 loss to their counterparts from Cabot North on Thursday, Sept. 25.
Kenya Rideout served up three aces and Jenna Vos added one. Emily Hall contributed a dig.
The loss made the Lady Hornets 3-3 on the season going into a trip to North Little Rock this Thursday.