Photos by Kevin Nagle
By Jamie Miller
After winning the 2013 Maytag Dependable Leader Award and a $20,000 grant for the Bryant Boys and Girls Club, a reception was held for 11-year-old Ethan Harris on Monday, Dec. 16, at the Bishop Center in Bryant.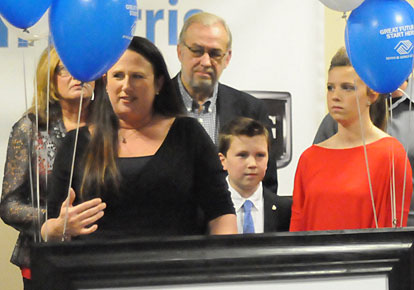 Representatives from Maytag and the Boys and Girls Clubs of America were present to help honor the young man who attends fifth grade at Bryant Elementary School. Carla Harris, his mother and a member of the Bryant Chamber of Commerce, spoke at the event about her son.
"Ethan wants to be a difference maker," she said. "He has a servant's heart and is always willing to help others."
Ethan Harris was also presented with an Arkansas Senate Citation from State Senator Jeremy Hutchinson for his achievement.
When Harris is asked what he will do next, it is not uncommon for his response to be "run for president."