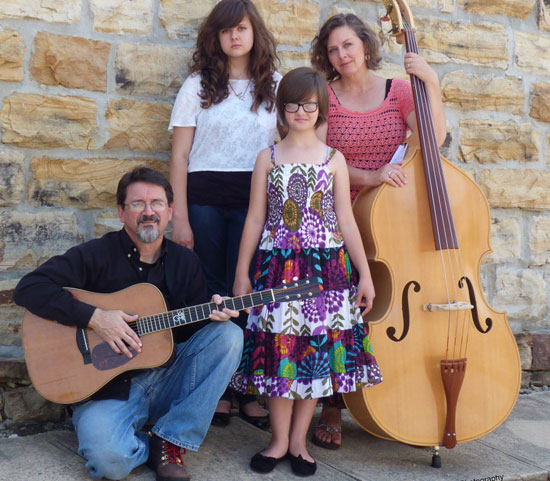 EDITOR'S NOTE: BryantDaily.com welcomes all political candidacy announcements and releases. We will attempt to post announcements with a minimum of editing. We encourage voters to be discerning. BryantDaily.com does not endorse candidates.
The Saline County Republican Committee will host a political rally featuring the music of the Clark Family Trio with Bill Nesbitt at 2 p.m., Sunday, Sept. 7, on the Saline County Courthouse lawn.
The Clark Family Trio performs modern Bluegrass, Americana, and Gospel favorites that feature three-part "family" harmonies and finger-style and flat-picked acoustic guitar playing.
Ten-year-old Sally Ann Clark and her big sister Sophie have literally grown up singing with their mom Cindy Clark, who also plays upright bass for the group. All three ladies sing lead at different times, as well as adding different harmony parts, according to the need of the moment.
In 2012, the trio teamed up with guitarist Bill Nesbitt, who in addition to finger-picking and flat-picking the guitar, also plays mandolin, banjo, and bass. Together they have entertained around Arkansas and beyond, including the Ozark Folk Center, the "Not Necessarily Nashville" radio program on KUAR-FM, and the "Woodsongs Old-Time Radio Hour."
Between the musical numbers of the Clark family, state-wide and local Republican candidates will speak briefly. Confirmed speakers include: Asa Hutchinson, John Thurston, Andrea Lea, Dennis Milligan, Kevin Cleghorn, Everett Hatcher, Jeff Arey, and Rodney Wright.
There is no admission and people are asked to bring lawn chairs.
For more information, contact Dan Allbritton at (501) 794-3637 or allbritton501@sbcglobal.net .