EDITOR'S NOTE: BryantDaily.com welcomes all political candidacy announcements. We will attempt to run them with a minimum of editing. We encourage voters to be discerning.
As a longtime citizen of Bryant and two-term Alderman of Ward 1, Scott Curtis has announced his bid to[more] retain his seat in the Bryant City Council race in the Nov. 6 general election.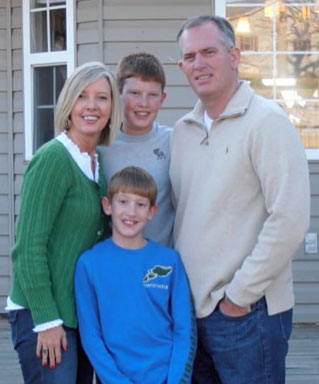 "My strong track record serving on the City Council, coupled with 19 years experience in education has well equipped me to continue serving the citizens of Bryant," Curtis said. "I take great pride in listening to the concerns of the citizens and working with the members of the City Council to meet the needs of the city. I also feel that it is important for the Council and the Mayor to work together as a team for the common good of the City of Bryant. I enjoy serving the community by volunteering through the local youth associations and serving at First Southern Baptist Church in Bryant.
"I will listen to the concerns of the citizens and work to obtain the best results for the common good," he added. "While serving the citizens of Ward 1, I have been a part of implementing a Neighborhood Crime Watch Program, helped to alleviate drainage issues, and assisted in public works projects. During my tenure on the Council, I have served the citizens by solving problems our city has encountered, and, if re-elected, I will continue to do all I can to make Bryant the best place to grow a family."
Profile
Name: Scott Curtis
Residency: Resident of Bryant since 1976.
Employment: Administrator at Bryant Public Schools
Education: Bachelor of Science in Education from Henderson State University (1993)
Masters in Educational Leadership from Harding University (2006)
Educational Specialist from Henderson State University (Spring 2013)
Political Experience: Member of the Bryant City Council since 2008