Five players score goals as Hornets overwhelm Panthers
EDITOR'S NOTE: In this time of COVID-19, with no sports action, BryantDaily.com will be posting past stories of Bryant athletics either posted on BryantDaily.com (from 2009 to the present) or published in the Bryant Times (from 1998 to 2008).
For more photos from this event by Rick Nation, go here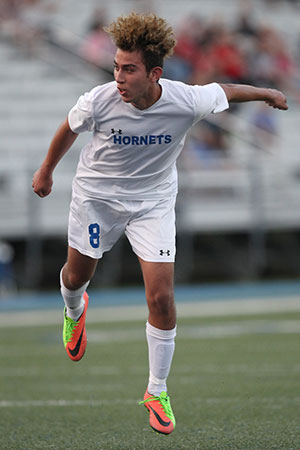 After narrow defeats in their first three 7A-Central Conference matches, the Bryant Hornets earned their second league victory in a row on Tuesday night with a 5-1 romp over the Cabot Panthers at Bryant Stadium.
Five different Hornets had goals in the game and Cabot didn't score until the final minute.
"We played well tonight and got most of what we wanted from the night," said Hornets coach Richard Friday. "We were dominant going forward and had three good opportunities in the first 10 minutes."
The Hornets got on the scoreboard when Angel Rodriguez headed one into the goal. Moments later, Brian Resendiz scored to make it 2-0. That score held at the half.
Early in the second half, Luis Lara found the mark. The Hornets were awarded a penalty kick and Dawson Oakley converted to make it 4-0.
"I had a great opportunity to pull my starters and get the rest of my team playing time," Friday noted. "We added to our lead with a headed goal from Reese Graham.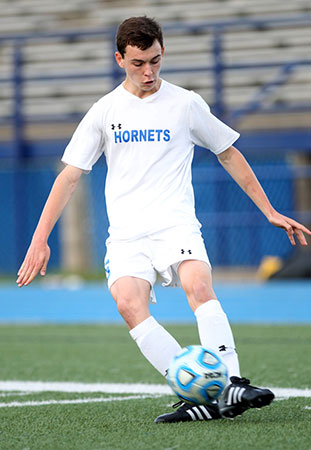 "The only disappointing part was giving up a goal with 30 seconds left," he noted. "I was really pleased with every aspect of play tonight."
The win improved the Hornets to 5-4-1 on the season and 2-3 in conference as they pulled into a fourth-place tie with Fort Smith Southside.
Bryant will get a chance to keep things going in the right direction this Friday when they travel to North Little Rock.