Photos by Kevin Nagle
The Bryant Lady Hornets freshman team closed out their home schedule on Monday night but the[more] Lake Hamilton Junior Lady Wolves spoiled their bid for a victory handing them a 12-25, 10-25 loss.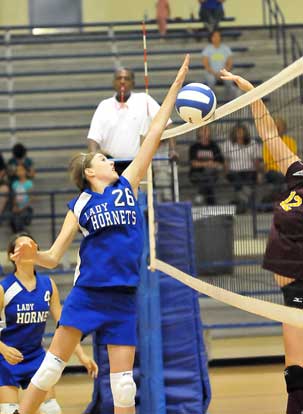 The loss follows up a 16-25, 25-19, 13-25 loss to Conway Blue on Thursday, Sept. 29.
"It was disappointing to say the least," said Lady Hornets coach Monica Parish.
The Lady Hornets have Thursday off then close out the regular season on Monday, Oct. 10, at Conway White, the second-place team in the Central Arkansas Junior High Conference.
The league's post-season tournament will be Saturday, Oct. 15, at Conway.