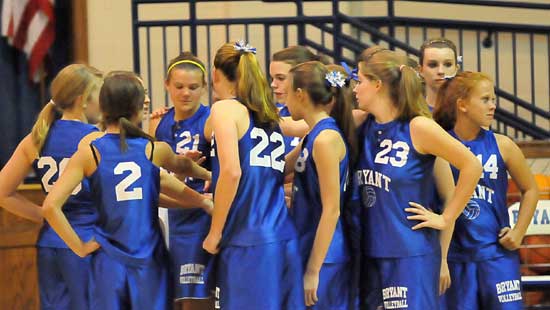 Photos by Kevin Nagle
The Bryant Blue Lady Hornets eighth grade volleyball team of Bethel Middle School beat[more] Lake Hamilton 25-12, 25-23 on Monday night. "It was a team effort," said head coach Melissa Bragg. "The girls really came together to play."
The team will conclude its season on Monday, Oct. 10, at Conway.