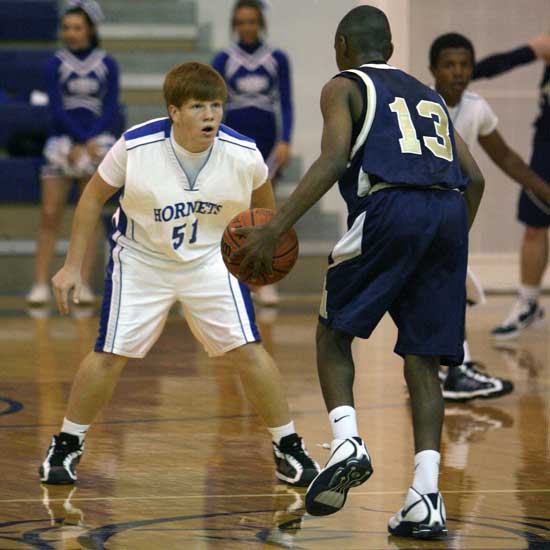 Photos by Rick Nation
It came down to a shootout in the final two minutes Tuesday night and the Bryant Hornets freshman team got the last shots to go, sparked by[more] a steal and layup by Greyson Giles.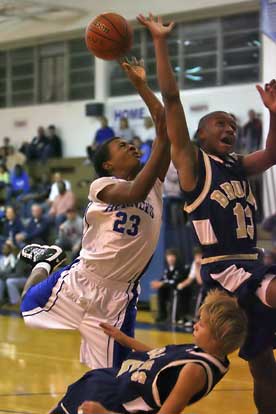 The Hornets wound up with a 42-38 win over the Pulaski Academy Junior Bruins to advance to the championship game of the Bryant Invitational Tournament against the rival Benton Junior Panthers.
The title game will be played at 7:10 p.m., at the Bryant Middle School gym on Thursday.
The Bryant team includes Phillip Barnett, Dakota Besancon, Chase Christie, Brandon Cranford, Cedarrian Crosby, Evan Davis, Trevor Ezell, Greyson Giles, T.J. Hall, Austin Hammonds, Hunter Holder, Matt Jernigan, Spencer Kilgore, Slade Lewis, Madre London, Dylan Masters, Davis Nossaman, Gray Orman, Garrett Phillips, C.J. Rainey, Brian Reed, Mitchell Scoggins, Caleb Strain and Christian Washington.
Giles finished with 11 points to match Madre London for team-high honors. Nine of Giles' points came in the fourth quarter including the layup near the end that snapped a 38-38 tie. London and Rainey added free throws in the final seconds to seal the victory.
Rainey finished with 9. Holder added 6 on a pair of second-half 3-pointers including one that tied the game at 35.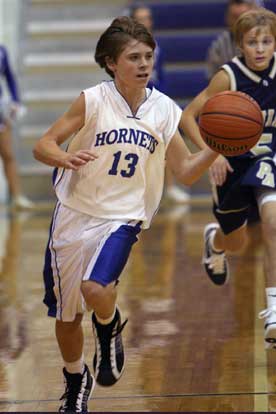 Pulaski Academy countered Holder's bomb with one of its own to regain the advantage before Giles knotted it again with a triple.
Giles had a chance to put the Hornets ahead on a drive inside.
"He missed on a physical play that sent him to the floor," noted Hornets coach Steve Wilson. "No call was made but he got up and stole the ball and converted for the lead."
Scoggins pitched in with 3 points. Christie and Nossaman each had 2 points for the Hornets who improved to 3-0 on the season.
Pulaski Academy had jumped to a 9-5 lead in the first quarter but, by halftime, the Hornets had rallied for a 14-13 advantage. Bryant led 23-22 going into the fourth quarter.