Photos courtesy of J'Ann Boyd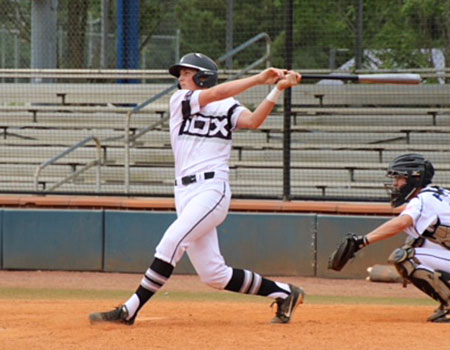 CARTERSVILLE, Ga. — After falling behind 8-2 in the first inning and a half, the Bryant Black Sox Senior American Legion team came all the way back to forge a 9-8 victory in five innings over the Signature Park Thrashers of Buford, Ga., in the second round of pool play at the Perfect Game/East Cobb Invitational Tournament Tuesday.
Coby Greiner belted a one-out single on an 1-1 count, driving in Logan Grant with the winning run.
The Sox, now 5-0, trailed 8-7 going into their final at-bat. Cade Drennan drew the ninth walk by Thrashers' pitchers to open the inning. Grant got a sacrifice bunt down but, when it was misplayed by third sacker Mike Donnelly, he reached second as Drennan raced all the way home with the tying run.
Konner Clontz was hit by a pitch and, after a pitching change for Signature Park,  Logan Catton beat out an infield hit to load the bases.
Logan Chambers made a bid for the game-winner but his liner was snagged by shortstop Blake Friend. That brought up Greiner, who ended it with his lined shot to left.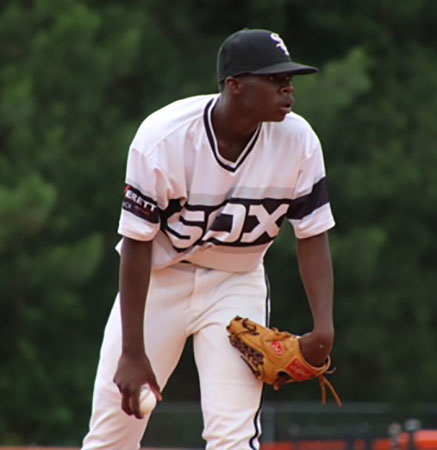 Peyton Dillon, the fourth Sox pitcher, picked up the win. He pitched two scoreless innings, allowing two hits, walking a man and fanning three.
The Buford team took a 2-0 lead after Bryant starter Brayden Lester retired two of the first three batters on strikes.
The Sox tied it in the home half. Chambers walked, Greiner sacrificed him to second then Wright drew a free pass. Both advanced when Dillon bounced out to second. Chambers scored on a wild pitch then, with Wright on third, Gage Stark drew a walk and the duo worked a double steal to get Wright home with the tying tally.
The Thrashers responded with a six-run second.
The Sox began their comeback with four in the home second. Grant walked and stole second. Clontz walked and he and Grant moved up to second and third. Grant scored on a passed ball and, after Catton drew a free pass, Chambers rs was hit by a pitch to load the bases.
Greiner's bloop single made it 8-4 they Wright's infield hit made it 8-5. With two away, Chambers scored on a passed ball.
As the third Bryant pitcher, Greiner settled the Thrasher bats with a scoreless third and Dillon relieved in the fourth and worked out of a jam.
In the home fourth, Chambers walked and Greiner sacrificed him to second. With two down, Dillon singled to make it 8-7.
The Sox turned a doubleplay in the top of the fifth to erase a lead-off single.
The Sox wrap up pool play today at 2 p.m., against Team Georgia/MBA Gold of Marietta, Ga.