Photos by Kate Patrick
On the ballot for the Preferential Primary and Nonpartisan General Elections to be held on May 20 (early voting begins May 5), there will be four questions regarding the extension of a current ½ cent sales tax. The funds would be used for the parks in Bryant, primarily Bishop Park, and improvements to Boone Road, which provides the only access to Bishop Park.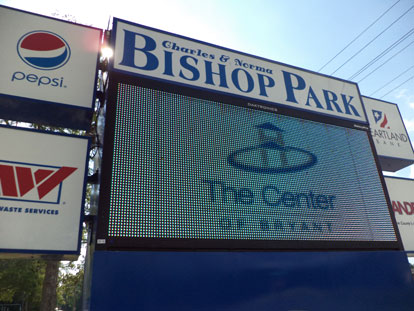 An organization called Bryant People For Parks, which initially spearheaded the advocacy for funding and building Bishop Park, has been revived to continue that advocacy for the initiatives being proposed, emphasizing that no new tax will be needed.
A website addressing all the issues in play has been launched at www.bryantpeopleforparks.info.
Bishop Park has become the home of youth softball, soccer, basketball, volleyball, swimming and baseball organizations in the city, along with the Senior Adult Center and the Boys and Girls Club of Bryant. It also serves as an events center.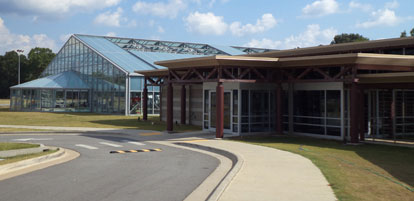 "I don't think there's any question that Bishop Park has had a huge impact on our community. It has had an impact for our little ones all the way up to our seniors because of the Senior Center, the therapeutic pool, all those things," said Steve Glenn, chairman of Bryant People For Parks.
"I would say too that for people coming here from out of town, it's got to be the single, number one destination point," he added. "People coming for events. Since it opened in 2010, we've had 75 large events and over 4,000 parties, showers, dances and other events."
From the website: "This is an opportunity to finish and improve Bishop Park, Midland Park and Mills Park as well as re-doing Boone Road which will greatly improve the flow of traffic around Bishop Park and from Reynolds Road to Mount Carmel Road and continues the process started in 2006 to give the Bryant Community a top-notch Park and Event Center that not only improves the quality of life but will enhance the economic impact on our restaurants, hotels, convenience stores and shopping areas. As other communities have seen their revenues decline over recent years, the City of Bryant has enjoyed an increase in sales tax revenue due in no small part to Bishop Park. There was a study done by UALR prior to 2006 that estimated the majority of sales tax collected in Bryant was from non-Bryant residents so people from outside our City are helping to pay for the 2006 project will help pay for the new ones as well."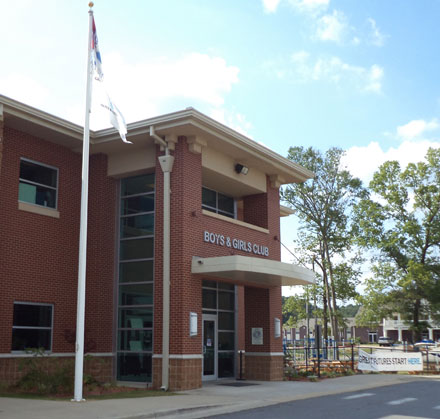 "You take the existing half-cent sales tax and you pay those bonds off and put new bonds in effect that have a new sunset," explained Glenn.
The website also gives details about the proposed initiatives. The street project will include flood control, stating: "The new road design will . . . direct stormwater into underground culverts. A new longer, more open bridge will make improvements in the Bishop Park area." There will also be curbing and sidewalks added.
As for the park improvements, there is an extensive list on the site.
"We got all of the (youth athletics) associations together and we said, let's come up with a list of what we consider the needs to be and prioritize them," said Glenn. "Projects that should have been completed to begin with but weren't for whatever reason; projects that were done sub-standard, such as the infields; projects that need to be done after operating the park and realizing the need, such as another concession stand; also adding to the Boys and Girls Club facility because it has experienced growth — they're going to add a teen center there.
"We presented a prioritized list to the (City of Bryant) Parks Committee and they added a few things for Mills Park and Midland Park and passed it 7-0," he continued. "We went to the City Council and they agreed to our list, 7-0. And that we would also support a street project if it was primarily Boone Road.
"They came back and said it looks like we can generate about $12 million for street projects and about $5.5 million for parks and all of the needs of our different associations will be included. Boone Road should take about $10.9 million so there will be another million dollars in there for other street projects.
"There will not be a better time than right now to complete Bishop Park and get Boone Road done and greatly improve on the community," Glenn emphasized. "This is a step forward."
He noted that voters need to approve all four ballot questions to fund the entire project. As the site mentions, "In order for Parks to pass it must receive a Yes vote on (Questions) 1, 2 and 4; in order for Boone Road to pass, it must receive a Yes vote on 1, 2, and 3; in order for both to pass, they must receive a Yes vote on 1, 2, 3 and 4."