For more photos from this event by Rick Nation, go here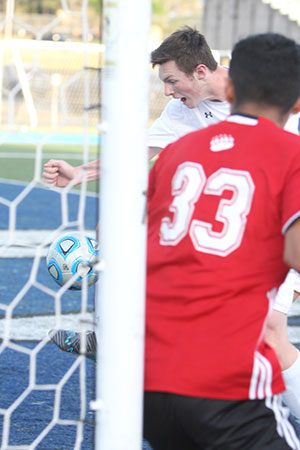 Ricky Barrientos knocked through two goals, including the game-winner, and Luke Welch added another as the Bryant Hornets knocked the Fort Smith Northside Grizzlies out of first place in the 7A-Central Conference soccer standings Thursday night at Bryant Stadium.
Keeper Aron Sahlmann had six saves while Jhorman Cruz and Alberto Rodarte contributed assists.
Northside came into the contest at 6-1 in the conference, tied with Cabot and Conway for first place in the conference. Now 6-2, both losses have been to the Hornets, the first was on March 13 on PKs at Fort Smith.
"I was pleased with the boys' effort," said Bryant head coach Richard Friday. "I think it was the first complete game where they competed from the first whistle until the last.
"We still have work to do on the offensive end but it's a good start to the second half of the season," he added. "We just have to learn from our mistakes in the first half of the season and rectify it."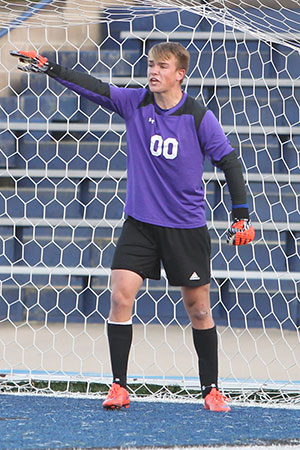 The first half was scoreless until right before the break. Northside snuck a goal in to take a 1-0 lead.
"That was difficult because we almost made it to halftime," Friday said. "We regrouped and came out again and worked hard.
"We got a goal back from a corner with a flick from Jhorman that Ricky finished off," the coach recounted. "We scored shortly after, when a set piece was sent in by Reese Graham. There was a scramble in the box that Luke converted."
Northside rallied to tie it, however.
"They came back after we switched off on a corner," Friday said. "We scored about five minutes later when Ricky turned in a rebound off of a shot from Alberto."
The Hornets, coming off narrow 2-1 losses to Conway and Cabot as well as a 7-0 victory over North Little Rock, improved to 5-3 against the league and 8-4-3 overall going into a match on Tuesday, April 17, at Little Rock Catholic. Bryant is right behind the Rockets in the 7A-Central standings, pending their game at Cabot tonight.