For more photos from this event by Kevin Nagle, go here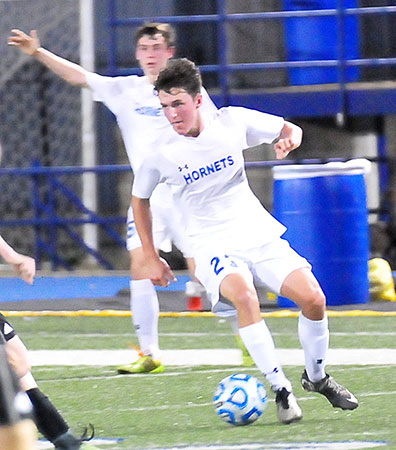 The Bryant Hornets opened the 2017 soccer season with a scoreless deadlock with the rival Benton Panthers on Tuesday night at Bryant Stadium with the help of saves from goal-keepers Logan Valestin and John Sohn.
"We dominated possession and moved the ball around well," said Hornets coach Richard Friday. "We were organized and kept play in Benton's half most of the night.
"It was a good moral victory but we are looking for more," he continued. "We had great opportunities at goal. We just needed to put the opportunities away."
Ricky Barrientos, Brian Resendiz, Cole Gillespie, Luis Lara, Angel Rodrigues, James Lasley, Martin Ramirez and Ramon Aguilera each launched shots on goal.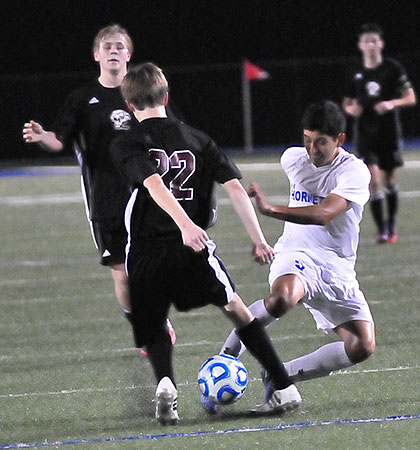 "Our defense was solid with Luke Welch, Dalton Bryant and Jack Selig winning tackles and distributing play out of the back," Friday noted. "We had Dawson Oakley and Connor Qualls sitting in front of them winning balls and keeping play in front of our back three.
"We will be working hard to put the finishing touches on a good team," he concluded.
The Hornets are set to visit Little Rock Christian on Thursday evening then they head to Fort Smith for a tournament.