Photos courtesy of Cynthia Austin and Paul Dodson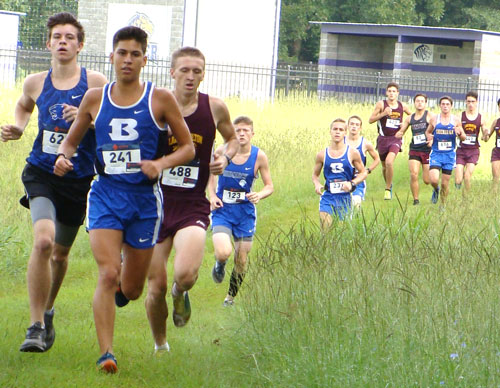 ARKADELPHIA — The Bryant Hornets opened their 2018 cross country season with a runner-up finish at the Ouachita Baptist University Invitational on Saturday. The Hornets scored 40 points to finish behind team champion Lake Hamilton (24 points).
Chris Barrientos was the individual champion for the second year in a row, winning comfortably in a time of 16:44. Bresner Austin (4th in 17:57) and Christian Brack (10th in 19:00) also earned top 10 awards for the Hornets. The rest of the Bryant top seven were Hagan Austin (14th in 19:09), Nick Fowler (15th in 19:18), Ammon Henderson (16th in 19:20), and Blake Shields (17th in 19:23).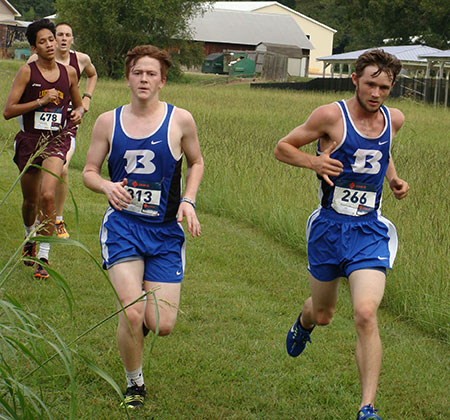 "It was nice to get our first 5k of the season in the books," said Bryant coach Steve Oury. "The grass was relatively high and very wet, which contributed to times being on the slow side, but I thought we competed well.
"Chris Barrientos looked in control throughout, and Bresner Austin ran a solid race," he noted. "We had a nice pack with Brack, Hagan Austin, Fowler, Henderson, and Shields. We will just need to close the gap from Bresner back to our pack in the races to come."
Junior Boys
The Bryant Junior Hornets earned a second-place finish at the OBU Invitational, scoring 50 points to finish behind team champion Lake Hamilton (22 points).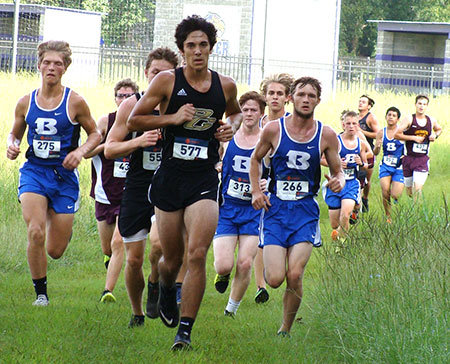 Chris Herrera paced the Bryant with a fourth-place finish over the two-mile course in a time of 12:05. Rounding out the Juinor Hornets' top seven were Drew MacIntire (10th in 12:26), George Terry (12th in 12:37), Cam Apel (13th in 12:40), Alex Skelley (15th in 12:52), Jaxon Holt (21st in 13:11), and Christian Hernandez (24th in 13:22).
"It's always hard to know what to expect for the junior high crew early in the season," Oury said. "Lake Hamilton has a heck of a team, so we will be working to close the gap on them as the season progresses.
"Chris Herrera did a good job up front for us,' he added. "Next week at the Minuteman Invitational in Little Rock, it will be a much bigger field, so it will be interesting to see how we stack up."
The Minuteman is held at Western Hills Park on Saturday, Sept. 7.