Photos courtesy of Julie Shelby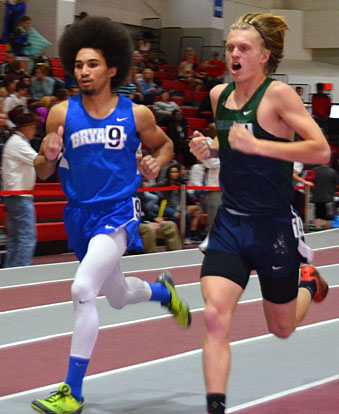 FAYETTEVILLE — The Bryant Hornets competed Saturday in the 5A-7A State Indoor Track Championship at the University of Arkansas, placing 14th with a total of 11 points. Landon Abernathy led the way for the Hornets with a fifth-place finish in the 60-meter hurdles in a time of 9.11. Abernathy, along with Matthew Bagby, Devon Davis, and Dionte Woodson placed eighth in the 4 x 400-meter relay in a time of 3:35.82.
Other scorers for the Hornets were Davis in the triple jump (seventh in 40-7.5), Madre Dixon in the shot put (seventh in 44-4.25), Pierce Finney in the 200-meter dash (eighth in 23.58), and the 4 x 800-meter relay team of Travis Cumming, Justice Pryor, Joey Colvert, and Charlie Terry (eighth in 8:50.15).
"We knew we would have some rebuilding to do this year with all the talent we lost to graduation," noted Hornets coach Steve Oury. "We brought a lot of young athletes to this meet, some of whom have never competed in a track meet. I was very pleased with how hard the boys competed. It's always good to get some experience in big meets, so that win or lose, something is learned.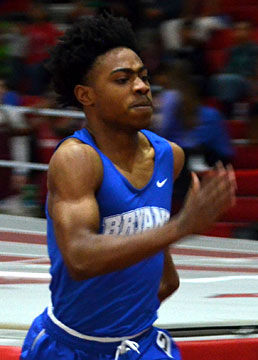 "We have had some nagging injuries which have kept some of our better athletes from being 100 percent," he added, "but I'm very encouraged about our prospects to be competitive in our conference this outdoor season. We had a lot of non-scoring personal records set at this meet, and I think that we can build on that momentum to make this a successful season."
Bryant begins the outdoor season on March 11 at the Panther Relays in Benton.