Photos courtesy of Kim Lester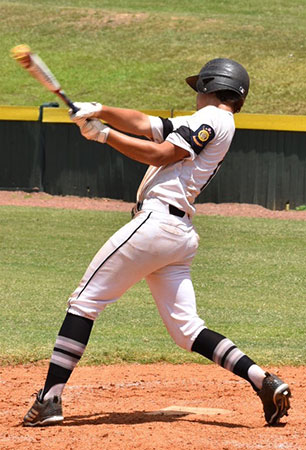 The Bryant Black Sox Junior American Legion team got out to a fast start on Monday in their winners bracket game against the Little Rock Cobras on Monday at the Area 3 District Tournament at Bryant High School. A six-run first put them on the trail to a 12-5 victory that sent them to the winners bracket final against Benton Sport Shop today at noon.
The winner will become one of two teams from the Zone to qualify for the Junior State Tournament at Hendrix in Conway this weekend. The loser will have to defeat the survivor of the losers bracket final later today.
Due to rain washing out Sunday's games, the tournament got back on track Monday with the completion of a suspended game at 10 a.m. (with Sport Shop winning) and, five games later, was completed at 12:45 a.m.
Along with the Sox and the Benton team, Vilonia and Little Rock remain in the running for one of the two State bids.
Peyton Dillon had three hits to lead the Black Sox' attack on Monday. Noah Davis had two knocks as Bryant took advantage of 10 walks, two hit batsmen and four errors.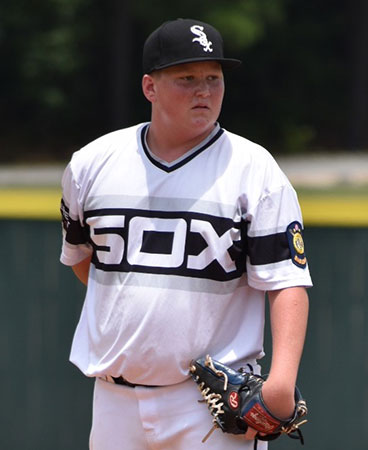 A quartet of pitchers worked for the Sox with Josh Turner picking up the win in relief. Slade Renfrow and Brayden Lester closed out the win with a pair of scoreless innings. Zion Collins started. Though he allowed only two runs, both unearned, he was relieved by Turner, who got out of a bases-loaded jam in the third.
Bryant's opening barrage was ignited by Davis, who drilled a double to left. Lester singled him home and when to second when the ball was misplayed in left. Dillon followed with a bloop single to right then stole second to put runners at second and third.
Ryan Riggs picked up an RBI with a grounder to second. Gage Stark walked and stole second then Collins drew a free pass as Dillon scored on a wild pitch to make it 3-0.
When Aaron Morgan's grounder to second was booted, the bases were loaded for Christian Motes, who drew a walk to force in a run. Lawson Speer flew out to right and when the throw in to the plate got past the catcher, Ethan Andrews, running for Collins, scrambled home to make it 5-0.
With two out, Davis singled in Morgan to cap the inning off.
Little Rock trimmed two runs off the lead in the home first. John Duce singled and Grant Johnson walked. With one out, Isaac Nowell's grounder to second was misplayed and the bases were full for Paden Chrissman who delivered the first run with a sacrifice fly to center.
And when Asher Hastings beat out an infield hit, Johnson scored to make it 6-2. But Collins struck out Will Black to keep it there.
Dillon's second hit, a single to left, started the Sox' second. Riggs got a bunt down, trying to sacrifice but beat it out for a hit. Dillon got to second and realized no one was covering third. So, he kept on going and made it well ahead of any of the Cobras who were trying to scramble back to the bag.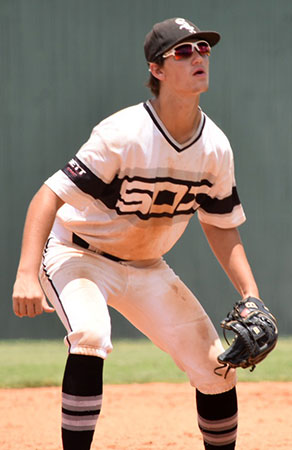 Renfrow, in as a courtesy runner for Riggs, stole second and when the throw went through, Dillon sprinted home to make it 7-2.
The Sox filled the bases after that but Chrissman, the Cobras' starter, got out of the jam with a strikeout.
Collins pitched around a one-out single in the bottom of the second but Chrissman worked around a two-out walk to Dillon.
In the home third, Ivory Daniels walked and stole second for Little Rock. With one out, Chrissman and Hastings drew free passed to load the bases. Collins came back to get the second out by fanning Black but a walk to Robert Pearce forced in a run.
Turner came in and got Tyler DeVries to ground to Lester at third. He got the force there to end the inning.
Bryant got that one back in the top of the fourth. Turner walked then a balk by Daniels, the new Little Rock pitcher moved Renfrow to second. With two out, a walk to Motes ended with a wild pitch that sent Renfrow to third. Another wild pitch allowed him to score as Speer drew a free pass.
Davis was hit by a pitch to load the bases but, after Niko Masters relieved, he got the final out to keep it 8-3.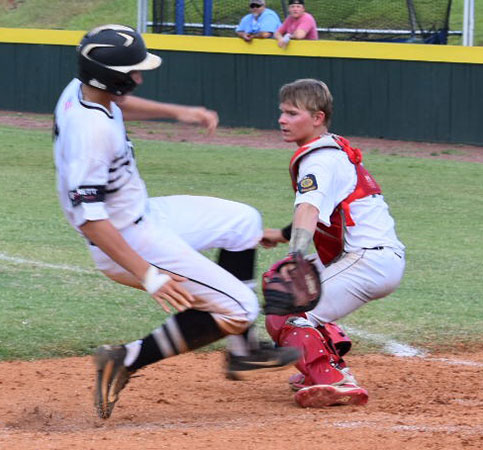 An error opened the door for Little Rock to score two more in the bottom of the fourth. Duce reached second on the bad throw to first. Johnson singled then stole second before Turner got Daniels on a comebacker.
Nowell, however, came through with a double to left-center to drive home both runners. Turner fanned Chrissman and, after a single by Hastings, got pinch-hitter Dylan Moulden to hit a pop down the line in left that was run down by Davis from shortstop to end the inning.
Masters hit Dillon to start the top of the fifth and Riggs sacrificed him to second, but the Sox didn't take advantage.
In the bottom of the fifth, Turner retired the first two then issued walks to Duce and Johnson. Renfrow relieved and got the third out on a grounder to Davis at short.
The sixth was uneventful for either team but, in the seventh, Dillon singled, Riggs walked and Start drove in a run with a base hit. Refrow followed with a gap-shot to left center for a two-run triple. He would score on Motes' base hit to set the final score.
Renfrow issued three walks in the bottom of the seventh so, with one out, he gave way to Lester who worked the count full to Nowell then got a grounder to third that started a game-ending doubleplay.