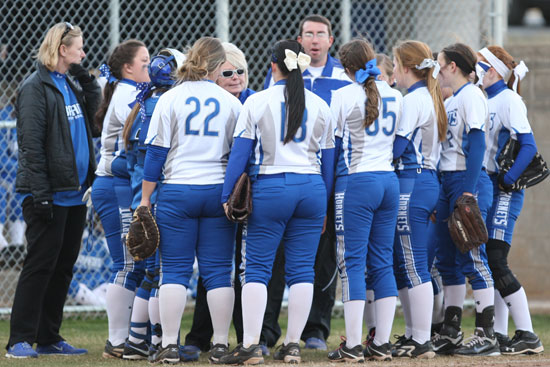 Photos by Kevin Nagle and Rick Nation
By Bridget Bauer
Thursday night, the Greenbrier Lady Panthers took advantage of seven hits and defeated the[more] Bryant Lady Hornets, 2-0. It was the second straight 2-0 loss for Bryant, which also was lost to Russellville last week by the same margin.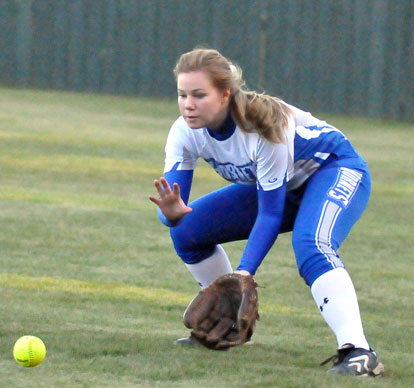 "We did hit the ball better than we did against Russellville," Clark said.
In addition to giving up seven hits, sophomore pitcher Jordan Williams walked two batters, struck out three. She did work herself out of a jam in the second. After walking two consecutive batters and loading the bases, she got Greenbrier's Brooklyn Freeling to pop up to her and then Courtney Edwards hit a ball to Williams who threw out Courtney Slaughter running home.
"After the third, I asked her if she knew what the strike zone was," Clark said. "I knew what it was. She said I know, I know I've got to figure it out."
Greenbrier's first run came in the top of the third when Bailey Reynolds hit a solo home run to centerfield. The Panthers added another run in the fifth after Autumn Russell singled and eventually scored on Reynolds' RBI-double. The Panthers stranded seven runners.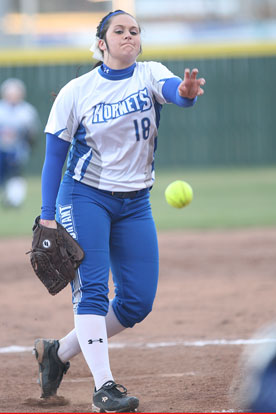 Bryant freshman second baseman Shayla McKissock was stellar. She turned a double play in the first inning after catching a line drive and throwing out the runner at second base and participated in five more outs. Her one miscue was a fielding error in the sixth inning.
"I saw that was going to happen," Clark said. "She was on her heels. I asked her what happened, and she said the ball played me. But, she can learn from it."
Greenbrier's pitcher Amanda Hardin yielded five hits, walked no one and recorded five strikeouts. Hornets' sophomore centerfielder Nikki Clay recorded two singles in her 2-of-3 performance. Junior shortstop Breanna Sanders, sophomore designated hitter Sydney Gogus and sophomore third baseman Abby Staton all also recorded singles.
"We had 15 at Russellville and cut down on our strikeouts," Clark said. "We are putting the ball in play which is good. We were also much better defensively."
The Lady Hornets are set to host Rogers on Friday at 5 p.m.