For more photos from this event by Kevin Nagle, go here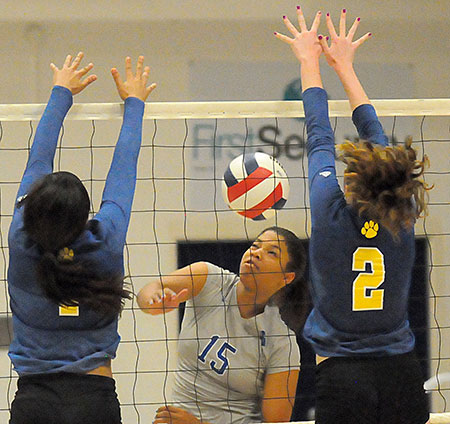 To move up in the standings, you've got to be able to beat teams that are ahead of you and that's the goal that the Bryant Lady Hornets had on Tuesday night when they hosted a North Little Rock Lady Charging Wildcats team. North Little Rock came in as the second-place team in the 7A-Central Conference with a 4-1 record. Bryant, at 3-2 in the league, was tied for second.
The two teams weren't strangers. They'd played in a non-conference match at the annual Little Rock Spikefest with North Little Rock winning the match 2-1 after the Lady Hornets had won the first set.
So they knew they could play with the Lady Cats.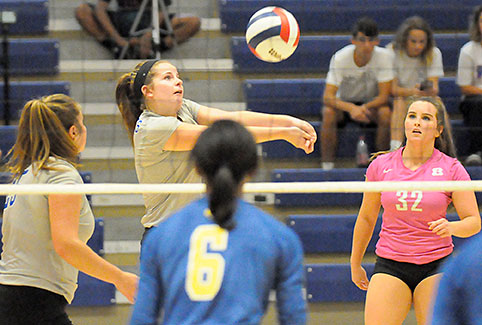 This time, North Little Rock won the first set and Bryant roared back to win the second. The third and fourth were hotly contested but the Lady Hornets fell just a bit short, 14-25, 25-19, 22-25,22-25.
"We really wanted to win this one tonight," said Bryant head coach Beth Solomon. "we were really hoping that we could come off of that win Thursday night and get things done."
The Lady Hornets had earned a road victory over league-rival Cabot in four sets Thursday.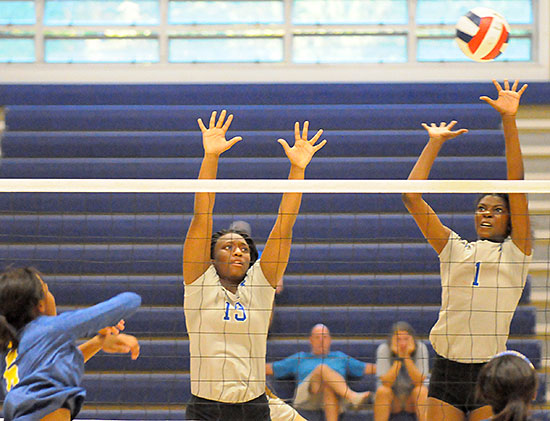 "We didn't necessarily play bad," she mentioned. "We just weren't very consistent tonight. We had an up and down night and played like a rollercoaster."
The Lady Hornets face another challenge Thursday when they hit the road to play the first-place Conway Lady Cats, a longtime rival.
Against North Little Rock, Bryant was led by Kristen Boyle and Raven Loveless at the net who each had 10 kills. Faith Stone had eight.
Ashlyn Lee picked up three kills to go with 19 assists and two aces. Truli Bates pitched in with two kills, two blocks and an assist while Kyla Baker contributed a kill, an ace and a team-high eight digs. Ivory Russ had a kill, an assists and a solo block.
Lexi Brown had eight assists, five digs and was good on all 10 of her serves. Erin Thompson finished with six digs and was 14 of 15 on her serves.
Cassie Ray had seven digs, Stone and Reagan Dabbs four each. Dabbs contributed an ace and was 13 of 15 at the service line.