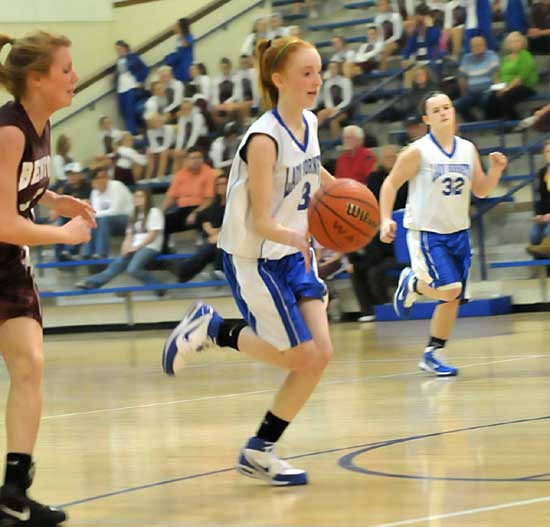 Photos by Kevin Nagle
The Bryant Blue Lady Hornets eighth grade team from Bethel Middle School ran into a tough, aggressive opponent in the Benton Lady Panthers on Monday night. The Lady Hornets struggled[more] against the Lady Panthers' defense and wound up absorbing a 26-6 loss.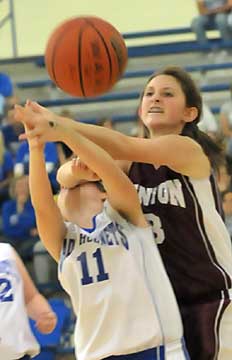 The Bryant Blue team includes Annamarie Blair, Isabella Bluemmel, Julie Brazil, Nikki Clay, Haley Dellis, Brittany Kelley, Mercedes Dillard, Yessenia Gasper, Katelyn Giffin, Emily Henson, Allison Hughes, Jamie Jamison, Rylee Phillips, Saide Powers, and Dominque West.
Bryant played tough on defense as well. In fact, both teams were forced in 23 turnovers in the game. But Benton was able to hit some shots along the way.
The Lady Panthers built an 11-0 lead before Bryant got on the board with two free throws by Hughes with 4:01 left to play in the first half.
Benton, however, went on to build a 16-2 lead by the end of the period.
Jamison hit a basket to start the second half for Bryant but the Lady Hornets trailed 22-4 going into the fourth quarter.
Again, they managed the first basket of the new period, a jumper by Clay only to be stymied the rest of the way.
The Lady Hornets, now 3-3, return to action on Monday, Nov. 29, at Lake Hamilton.