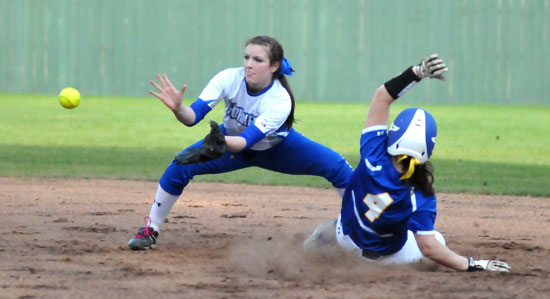 Photos by Kevin Nagle and Rick Nation
By Bridget Bauer
After opening conference play with Benton on March 14, Bryant softball coach Debbie Clark was[more] anxious to see if her Lady Hornets had improved Thursday when another league rival Sheridan came to visit. Because the two are totally different teams, she says she's not sure. However, Bryant did record its second conference loss in the 11-2 defeat.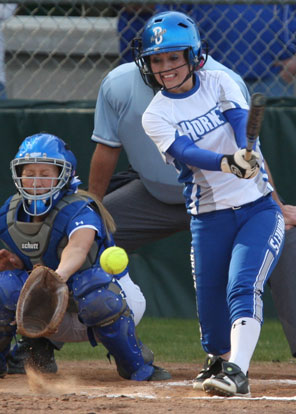 "Benton has speed and does the slap and bunt," Clark said. "Sheridan has more power and hit two home runs."
Sheridan's first run came on a solo shot in the second inning. After four innings, the Lady Hornets (5-5, 2-2 6A-South) trailed 4-1 with Sheridan increasing the margin to 6-1 after five innings. Sheridan put Bryant away with a three-run home run in the sixth inning.
"Defensively, we did okay," Clark said. "The problem was they hit in the gaps, and you can't defend that. I put Katy Stillman at third, and she made some good plays. Julie Ward caught and did a nice job."
Sheridan amassed 15 hits, but the Lady Hornets banged out eight. They were led by Kaley Coppock's 3-of-3 performance with a double and two singles. Sydney Gogus was 2-of-4 with two singles. Brianna Davis added Bryant's other double on her 1-for-3 appearance.
"We hit the ball and put it in play, we just couldn't put it together," Clark said. "We specifically worked on the mental part in practice yesterday (Wednesday), but it didn't work out the way we had hoped."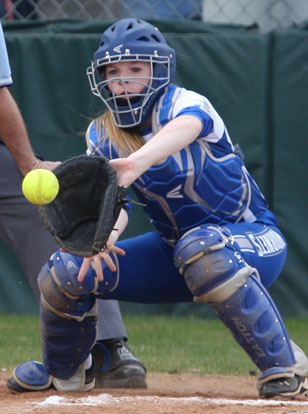 Kayla Jolley pitched to all but two batters and gave up all 15 hits while striking out two batters and walking two. Jordan Williams started the fifth frame but after relinquishing two consecutive walks was replaced by Jolley.
"We felt like they were starting to hit Kayla," Clark said. "We had Jordan ready to go, and she puts a different movement on the ball. She pitched to two batters and walked both."
The Lady Hornet had consecutive hits in three innings but only took advantage of them one time. In the first stanza, Gogus and Coppock had back-to-back singles. In the fourth, Gogus singled and Coppock doubled with Gogus eventually scoring on Jolley's RBI-grounder. Davis started off the sixth with a double and was followed by Sierra Jones' single, but Bryant didn't get any runs.
Going into the bottom of the seventh and trailing 11-1, the Lady Hornets notched another run after Jones reached on an error and scored on Stillman's RBI fielder's choice.
Bryant competes in the Van Buren tournament today and Saturday. Weather permitting, they face Morrilton at 5 p.m. today and then meet either Sheridan or Van Buren at 8 p.m.