Photos by Rick Nation
By Bridget Bauer
Bryant could only record one run and just three hits in an 8-1 loss at Sheridan on[more] Thursday.
The Yellowjackets, who are now 13-0 in the South Conference, jumped on the Lady Hornets early as they tallied four runs in the first inning with two outs. After Bryant (11-12, 7-5 6A-South) notched a run in the top of the second, Sheridan added two more runs in the bottom of the inning to put the Lady Hornets in a deep hole.
"The thing Sheridan does a good job of is putting pressure on the defense," Bryant Coach Debbie Clark said. "We make the plays, but they are constantly putting on the pressure. Then we could only score one run, and you can't do that against a strong team that can hit the ball and has a good pitcher."
Clark did see some positives as two frames, the third and sixth, Sheridan went three up and three down. The Yellowjackets only sent four batters out in the fourth inning although they did score a run.
"In two innings, we got three outs real quickly," Clark said. "We have to have innings like that. We emphasize to win the inning. Unfortunately, we tied those innings at 0-0."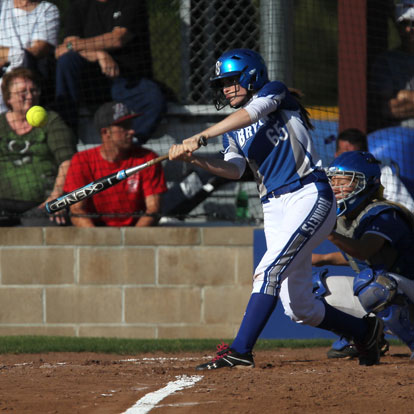 Jordan Williams was on the mound for the Lady Hornets. She gave up seven hits with all the runs earned. She added seven strikeouts and walked three batters.
"Jordan pitched better and is getting better," Clark said. "She has a lot of movement in her ball, and I want her to start attacking the strike zone instead of nibbling at it. It's hard, though, when the offense is not helping you out."
Breanna Sanders, Kayla Jolley and Anna Turpin accounted for Bryant's three hits. The lone run occurred in the top of the second after Jolley singled and scored on Turpin's double. Sander's single occurred in the sixth with two outs.