Photos courtesy of Blake Fogleman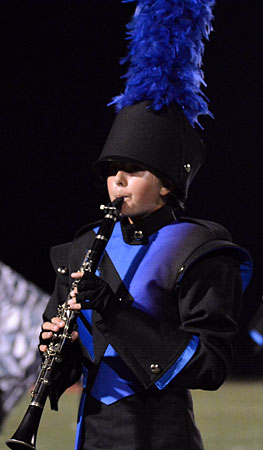 MAUMELLE — The Legacy of Bryant, the Bryant High School marching band earned a First Division rating in their classification at the annual ASBOA Region Marching competition held at Maumelle High School on Tuesday night.
Keith Matthews is the head director of Bryant Bands. Jay Chipman is the percussion instructor. Josh Gardner and Stewart Wright assist. Andrew Poland is the colorguard instructor and Scott Strickland is the front ensemble tech.
Head drum major is senior Sarah Sellers. Drum majors also include senior Kaylee Rawls and juniors Hollan Pfautz and Sydney Calvert.