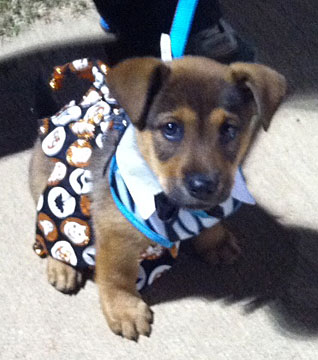 In celebration of Animal Shelter Appreciation Week, the staff and volunteers of Bryant Animal Control and Adoption Center will host the annual Open House and Fall Mutt Mixer on Saturday, Nov. 5, from noon to 3 p.m. Residents are invited to visit the shelter's animals and the staff and learn more about helping homeless pets.
The Mutt Mixer will take place in the Midtowne Adoption Park next door to the shelter. Visitors are welcome to bring along friendly, vaccinated dogs to play with other dogs in the community and learn more about how to help bring a dog park to the City of Bryant.
For more information, contact the Bryant Animal Control at 501-943-0943 (Press 3) or email animalcontrol@cityofbryant.com.