Photos courtesy of Christy Mead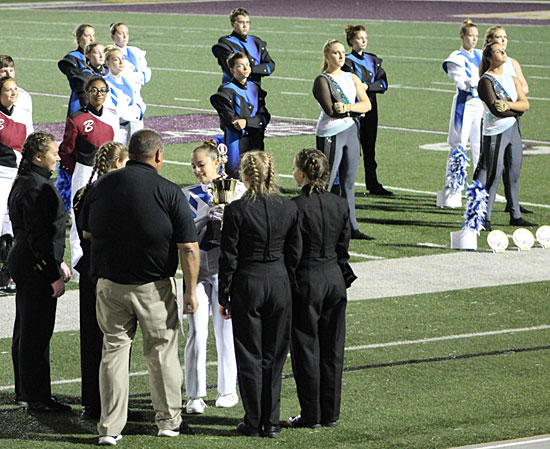 PEARCY — The Legacy of Bryant was named the Grand champions of the annual Powerband Classic Invitational marching band competition held at Bank of the Ozarks Field at Lake Hamilton High School on Saturday.
In addition to the top honor, the Legacy, Bryant High School's marching band, earned awards for Overall Music, Visual, and General Effect.
Head drum major is senior Sarah Sellers. Drum majors also include senior Kaylee Rawls and juniors Hollan Pfautz and Sydney Calvert.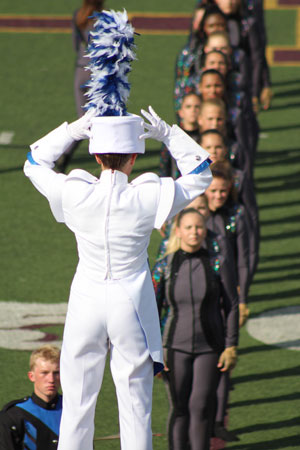 Keith Matthews is the head director of Bryant Bands. Jay Chipman is the percussion instructor. Josh Gardner and Stewart Wright assist. Andrew Poland is the colorguard instructor and Scott Strickland is the front ensemble tech.
The competition also included the high school bands from Cabot, Conway, Jessieville, Gurdon, Watson Chapel Hot Springs, Rison, Harmony Grove, Sheridan, Nashville, Malvern, Benton and Hot Springs Lakeside. In addition, the Lake Hamilton Power band performed in an exhibition.
The Legacy of Bryant will compete next at War Memorial Stadium in Little Rock on Saturday, Oct. 29.