Photos courtesy of Christy Mead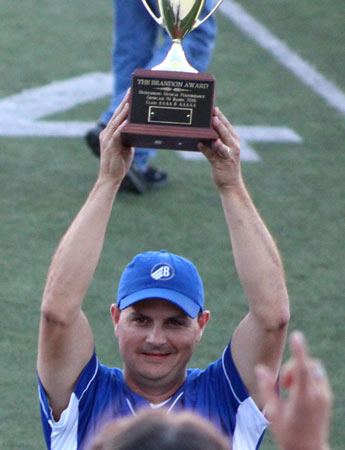 LITTLE ROCK — The Legacy of Bryant Marching Band from Bryant High School garnered a whopping 12 awards on Saturday, Oct. 8, at the annual Arkansas Showcase marching band competition at War Memorial Stadium.
Topped by the award for Overall Band in Division 1, the honors also included Drum Major, Color Guard and Percussion in Division 1. In addition, the Legacy was honored as Outstanding for Soloist, Color Guard, Percussion, General Effect, Marching, Musical Performance, while being named Outstanding in Class.
As a bonus, Bryant band director Keith Matthews was named the recipient of The Brandon Award, presented for Outstanding Music Education.
The band will be competing again next Saturday at Lake Hamilton.