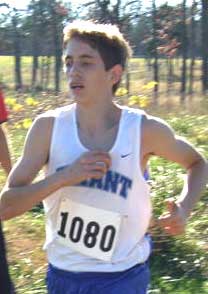 Bryant's all-State performers Luke Lindsley and Hannah Raney will be among those representing Arkansas in the 15th annual Arkansas/Oklahoma High School All-Star Invitational cross country race to be held at the University of Arkansas in Fayetteville on Saturday, Nov. 14.
In addition, Bryant's Dan Westbrook will coach the Arkansas girls team and Bryant's Steve Oury will coach the Arkansas boys team, both in conjuction with Lake Hamilton's Karl Koonce.
The event pits the top 25 cross country athletes from each state in a head-to-head challenge race. The top nine finishers from each state are scored as opposed to the traditional five scorers. Medals will be awarded to the top 25 finishers in each race. Each member of the winning team (Arkansas or Oklahoma) will also receive a medal.[more]
The girls race will begin at 11:30 a.m., with the boys starting at noon. The competition will be on a 5K course.
The event is sponsored by Wal-Mart, the Arkansas Track Coaches Association and the Arkansas Track & Field Hall of Fame.
See attached files for rosters for the Arkansas teams.
2009_Arkansas_Boys_All-Star_Roster[1].doc (30.00 kb)