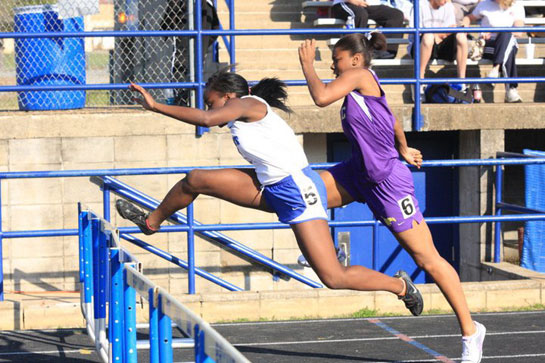 Photos courtesy of Steven Murdock
TEXARKANA, Texas — Melinda Murdock and Alexis Royal, who both starred for the Bryant Lady[more] Hornets' track team this spring, have qualified to compete in the Junior Olympics at Humble High School in Houston July 27-Aug. 4.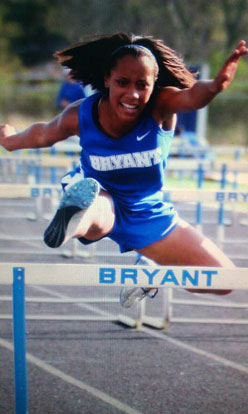 Running for the Christian Competition Track Club (CCTC) in its Amateur Athletic Union (AAU) summer program, the duo qualified with their performances at the National Qualifying meet held last weekend at Liberty-Eylau High School.
Each qualified in four events. They both contributed to the qualifying performance of the CCTC 4×100 meter relay, which earned a silver medal for placing second in 49.97.
Individually, Murdock took gold in the 800 with a time of 2:23 and the 400 meter hurdles, clocking in at 1:06.
Royal won a gold medal in the triple jump, covering 36'06", along with bronze medals for third-place finishes in the 100 meter hurdles (15.47) and the long jump (16'06").
Murdock qualified in the long jump as well, finishing fifth by clearing 15'7".