For more photos of this event by Kevin Nagle, go here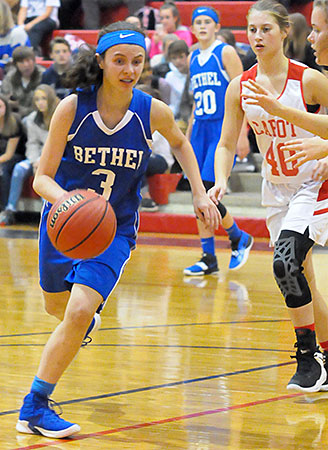 CABOT — Emileigh Muse hit three free throws and Natalie Edmonson converted two of three in overtime while the Bryant Blue Lady Hornets eighth-grade team of Bethel Middle School held the Cabot North Lady Panthers to just 2 points in the extra period in a 32-29 victory on Tuesday night.
The Lady Hornets evened their record on the season at 2-2 with the win. They're set to take on Conway White on Thursday at the Bryant Middle School gym.
In a seventh-grade contest at Cabot North, the Lady Hornets suffered a 41-3 loss.
In the eighth-grade game, Cabot North held a 6-5 lead at the end of the first quarter. The Lady Hornets surged in the second period to take a 15-10 lead into the half.
Muse, who finished the game with 14 points had 5 in the second quarter while Edmonson scored 4 of her 8 for the game.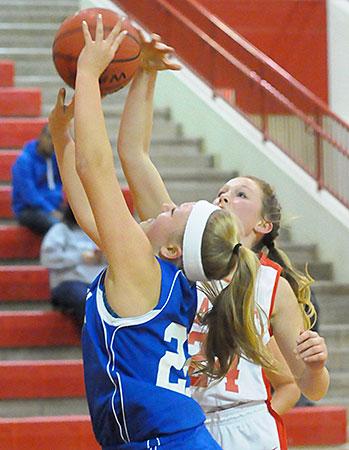 Bryant Blue led 19-14 going into the fourth quarter but Cabot North rallied to tie the game. In the final stanza, Abby Gentry had 5 points for the Hornets including a clutch 3. Mary Beth James and Anna Kate Jordan each had free throws in the fourth to go with Edmonson's basket.
"The girls played well, executed better offensively and were more aggressive after loose balls," noted Bethel coach Joe Cook. "Abby hit a couple of big shots down the stretch and Emileigh and Natalie came through with those big free throws in overtime.