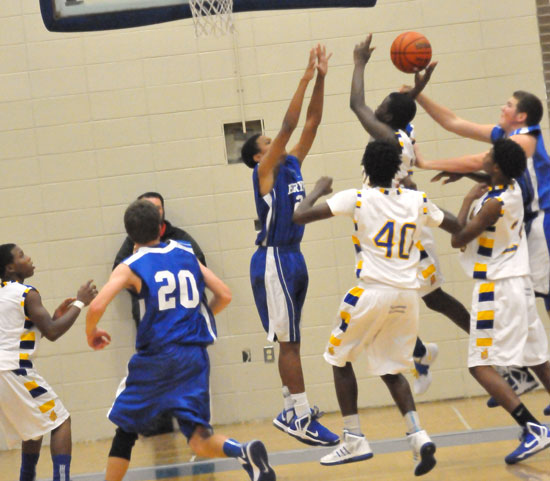 Photos by Kevin Nagle
NORTH LITTLE ROCK — For a half, the Bryant Hornets freshman team hung with the North[more] Little Rock Junior Charging Wildcats but the home team's defensive intensity was ratcheted up in the second half.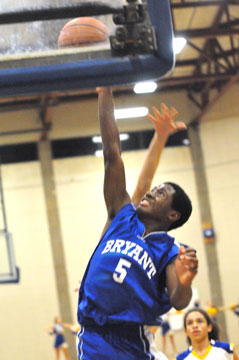 The Hornets were held to just 6 points after intermission and North Little Rock pulled away for a 31-19 win at the East High School gym Thursday night.
The game was tied 7-7 after a quarter. At the half, North Little Rock held a 15-13 edge. By the end of the third quarter, however, the Hornets found themselves trailing 25-17.
Kris Croom and Cameron Murray each had 6 points for the Hornets. Simeon Watson added 4 and Dagan Carden 2. Demaja Price and Clay Ingold contributed a free throw apiece.
The Hornets' next assignment is a trip to Little Rock Catholic on Monday, Dec. 10. They'll host Conway Blue on Thursday, Dec. 13 to wrap up the pre-Christmas break schedule.