Photos courtesy of JAnn Boyd Lessenberry
TAMPA, Fla. — The Bryant Hornets made it five wins in six games as they avenged their lone[more] loss of the Tampa Bay High School Spring Training event at Walter Fuller baseball complex. Alex Shurtleff, Dylan Hurt and Hayden Daniel combined on a three-hitter as the Hornets prevailed 4-1 over the Eagles of Faith Baptist Christian of Brandon, Fla.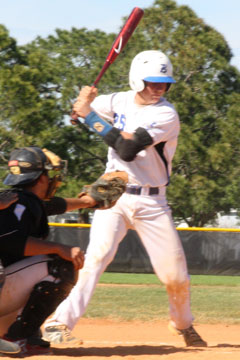 On the first day of the tournament, Faith Baptist had edged Bryant 4-3.
Bryant, now 11-5 overall, wraps up their trip to Florida on Friday with a final pair of games.
Shurtleff fired five innings of shutout ball, walking one and fanning four while scattering three hits. Hurt walked three batters in the sixth and surrendered a long unearned run before getting out of the frame. Daniel set down the Eagles in order in the top of the seventh to earn a save.
Offensively, Brandan Warner led Bryant with two hits. Drew Tipton, Austin Caldwell, Chase Tucker and Connor Tatum each had a hit as well.
But the Hornets were shut out through five innings as well. Shurtleff pitched around a pair of lead-off singles in the top of the second then the Hornets were unable to take advantage in the bottom of the inning when Justin Emmerling was hit by a pitch and Warner slapped a single to right.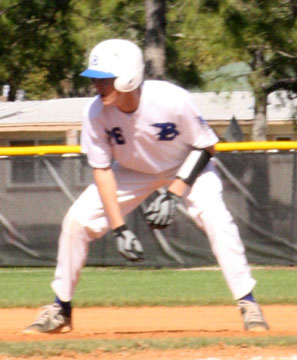 Tatum and Caldwell singled in the third but were stranded. Faith Baptist got a pair aboard in the fourth with a single and an error but Shurtleftt got out of the jam by picking off the runner at second.
A two-out double by Chase Tucker gave the Hornets a shot in the fourth. C.J. Phillips was hit by a pitch but a strikeout ended the threat.
The Eagles' run came as a result of a trio of walks ahead of a two-out error. But Hurt got out of trouble with no further damage as Faith Baptist left the bases loaded.
The Hornets answered with their four-run uprising. A one-out single by Warner got things started. Tucker walked then so did Phillips to load the bases. Tatum followed with a grounder to short that drove in a run then walks to Tipton and Caldwell forced in a pair. A passed ball allowed Tatum to score, making it 4-1.
Daniel needed just four pitches to work through the seventh to end it.