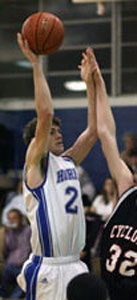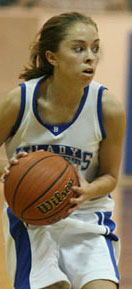 Bryant Lady Hornets junior Alana Morris earned all-State honors for the 2008-09 high school basketball season, it was announced Monday, March 30.
The Lady Hornets, who ended a three-year absence from the Class 7A State Tournament by finishing tied for second place in the 7A-Central Conference, also had all-conference honors go to seniors Anna Simpson and Taylor Hughes, along with junior Hannah Goshien.
In addition, Simpson was named to the all-State Tournament team.
And for the second year in a row, senior Tim Floyd was named all-conference for the Hornets.