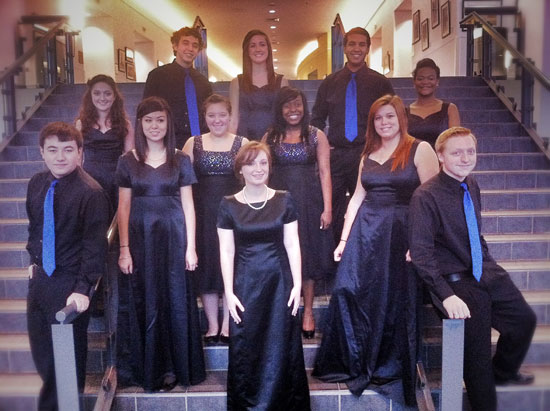 A record 12 Bryant High School Choir students were selected for the 2012 All-State Choir. They are,[more] front from left, Bruce Roberts, Rachel Nard, Ki Adams; second row, Mary Jo Roberts, Kristy Brewington; third row, Elizabeth Bacon, Caroline Sherwood, Cayla Christian, Lauren Coleman; back row, Adon Motes, Lauren Magneson and CamRyn Stillman.
Auditions were held on Friday, Feb. 3, at Ouachita Baptist University in Arkadelphia. The students participated in the All-State Music Conference on Thursday, Feb. 16, through Saturday, Feb. 18, at the Hot Springs Convention Center.
The previous record for the Bryant High School Choral Department was seven students making All-State in one year.