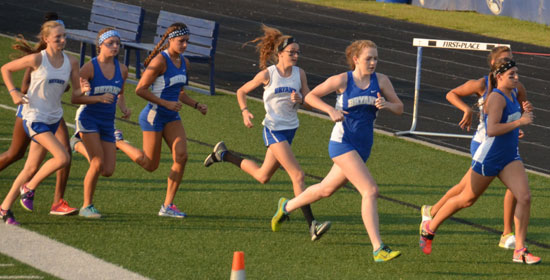 Photos courtesy of Julie Shelby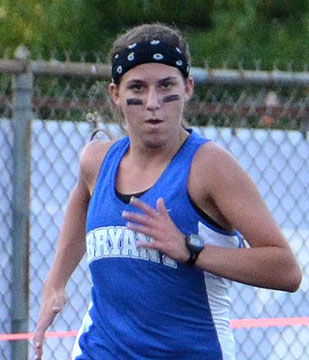 Though the Black team had the top two finishers in senior Hannah Shelby and freshman Bailey Brazil the White team placed four runners in the top 10 to take team honors in the annual Bryant Cross Country intrasquad meet on Thursday at Bryant Stadium.
Shelby turned in a 12:37 over the course with Brazil finishing in 13:51. Senior Reagan Smith led the White team, finishing third in 14:12.
The White team finished with 127 points to the Black team's 169. The Blue team, led by senior Haley Hood who was fourth overall at 14:25 was third with 183 points.
Along with Smith, the White team's top 10 finishers included sophomore Lauren Hart, fifth in 14:33, Sydney Dettmer, ninth in 14:51, and Madison Dettmer, 10th in 14:55.
The third top 10 finisher for the White team was Olivia Orr who was seventh in 14:43.
For the Blue team, junior Bree Hood was sixth overall at 14:40 and Mika Johnson was eighth in 14:45.
The Lady Hornets are set to officially open the season on Saturday, Sept. 5, at the OBU Invitational in Arkadelphia.
Here are the complete results from Thursday: