Photos courtesy of Julie Shelby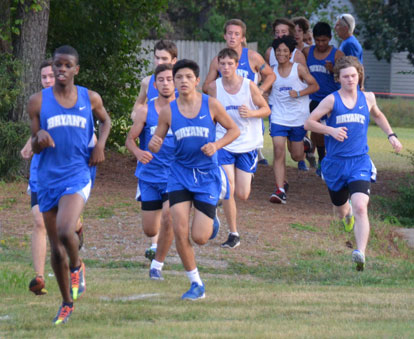 Senior Charlie Terry edged freshman Chris Barrientos at the wire to take top individual honors at the annual Bryant cross country boys intrasquad meet at Bryant High School Thursday.
Terry crossed the finish line at 10:53 with Barrientos right with him finishing in 10:54. John Carder was third in 11:01 with Cole Watson fourth at 11:14.
Carder and Watson were members of the White team, which won the team competition at 141. Terry and the Blue team, which included fifth-place finisher Derek Vos (11:20) finished second at 144. With Barrientos and the Black team finishing at 196.
The Hornets start the regular season on Saturday, Sept. 5 at the OBU Invitational in Arkadelphia.
Here are the complete results from Thursday: