Photos courtesy of Paul Dotson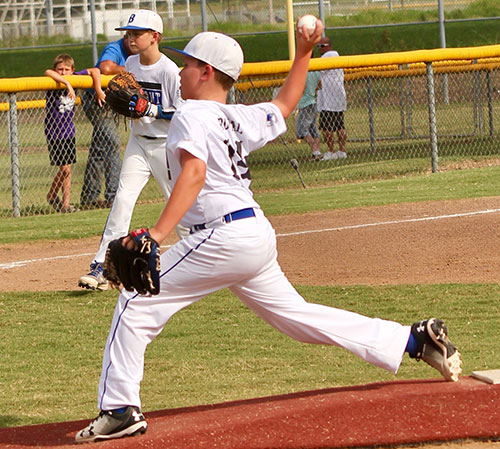 STUTTGART — Though it was erroneously reported there that the Bryant 10-year-old All-Stars would be playing for the South Arkansas Cal Ripken State championship on Monday against the Hamburg All-Stars, it was actually the winners bracket finals.
Just a day too soon.
Behind the pitching of Barrett Royal and a six-run fifth that busted open a pitchers' duel, Bryant downed Hamburg 7-1 and will now play Tuesday at 5 p.m., in the championship game against Sylvan Hills, which beat Hamburg in the losers bracket final on Monday. If Sylvan Hills wins at 5, the two teams will play a winner-take-all (if game) at 7:30.
The Bryant team, coached by Ryan Martin with assistance from Chris Chalmers and Jeremy Ray, includes Luke Andrews, Jonathan Carter, Cohen Chalmers, Grant Daves, Kolby Duncan, Dante Hernandez, Colt Martin, Dawson Martin, Mekhi Ray, Barrett Royal, Blake Scoggins and Jake Taylor.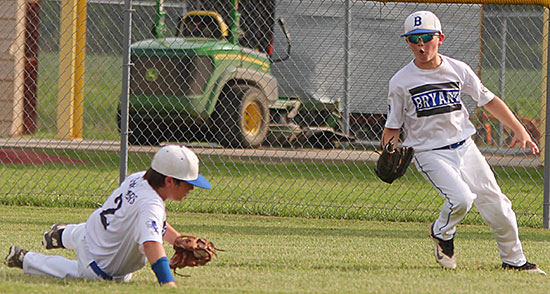 Royal allowed just one unearned run while issuing a walk and striking out three. Hamburg managed just three singles.
Scoggins led Bryant's offense with two hits and Royal drove in a pair.
The game was scoreless until Bryant's outburst in the fifth. In the first, a lead-off single for Hamburg was erased as Bryant turned a doubleplay.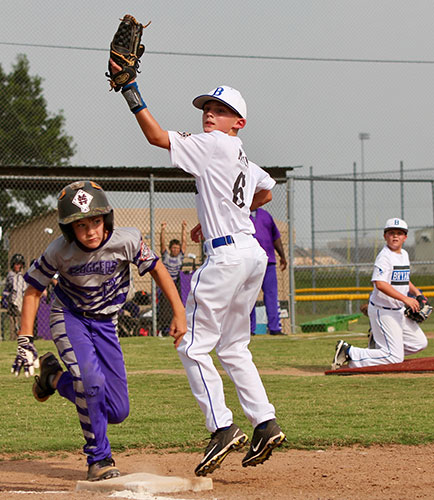 After having runners stranded in two of the first four frames, the Bryant fifth began with a one-out single to center by Carter. Dawson Martin was plunked by a 1-0 pitch and Duncan walked to load the bases. Daves got a squeeze bunt down and, when the ball was misplayed all hands were safe including Carter, who scored the first run.
Dawson Martin scored on a passed ball before Andrews drew a walk to fill them up again.
With two down, Scoggins singled in a run to make it 3-0 then Chalmers was struck by a 2-1 delivery to force in Daves.
Royal then supplied the crowing blow with a shot to left for a two-run double.
Hamburg's run came in the bottom of the fifth on a one-out single and an error in the outfield. With a runner at third, Royal retired the next two on a pop back to the mound and a strikeout to keep it 6-1.
Bryant got the run back in the top of the sixth when Duncan singled with one away, took second on a passed ball and third on an errant throw before scoring on a passed ball.
A groundout, a pop up and a strikeout ended the game as Royal and his teammates breezed through the home sixth.