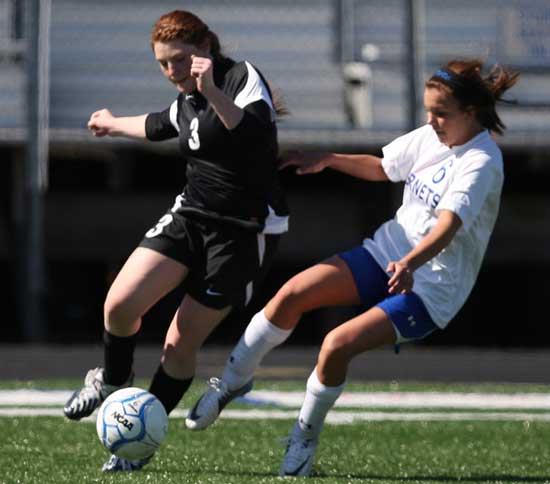 Photos by Rick Nation
The Bryant High School soccer teams scrimmaged against teams from[more] Hot Springs Lakeside, Batesville and Valley View at Bryant Stadium Saturday in preparation for their season-opening matches this Thursday at Searcy.
"It looked like the first game of the year," said Hornets coach Jason Hay. "Our play was sloppy and we had some communication problems in the first match but things improved as the day went along. We had a few players get their first varsity playing time."
Of the Lady Hornets, head coach Julie Long said, "Overall, I felt the girls played well and controlled the majority of their games. It was good to play someone other than ourselves and it was beautiful day for soccer! I was pleased with where we are at, but we still have a long way to go."