Photos courtesy of Paul Dotson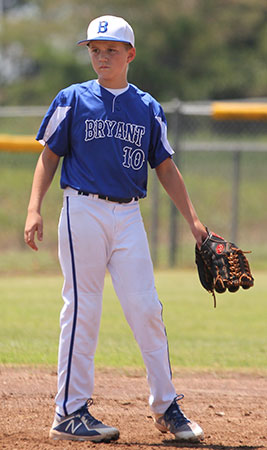 STUTTGART — The Bryant 10-and-under All-Stars opened the South Arkansas Cal Ripken State Tournament on Friday with a bang.
Playing the England, Ark., All-Stars, Bryant scored early and often on the way to a 24-0 win in four innings as Jake Taylor and Kolby Duncan combined on a perfect game, retiring all 12 batters they faced and combining for 11 strikeouts.
The team, coached by Ryan Martin with assistance from Chris Chalmers and Jeremy Ray, includes Luke Andrews, Jonathan Carter, Cohen Chalmers, Grant Daves, Kolby Duncan, Dante Hernandez, Colt Martin, Dawson Martin, Mekhi Ray, Barrett Royal, Blake Scoggins and Jake Taylor.
Cohen Chalmers and Daves each had three hits in the game. Scoggins, Royal, Carter and Hernandez each had two knocks.
Bryant built a 7-0 lead in the first inning. Daves led off with a single and Andrews walked. A passed ball moved them up to second and third before Taylor's single made it 1-0. Scoggins doubled home Andrews then Chalmers came through with a two-run single that made it 4-0.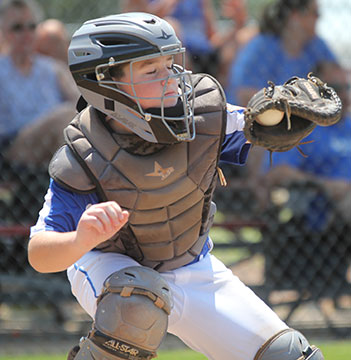 Royal lined a single to left but got picked off first. Colt Martin drew a walk and Carter blooped a single to center to plate two more.
After Dawson Martin was hit by a pitch and Duncan walked, a passed ball allowed Duncan to score the seventh run.
In the second, a walk to Scoggins got things started. Chalmers and Royal drew free passed to fill the sacks for Colt Martin, who lined a single to center to drive in a pair. A passed ball allowed Royal and Martin to move to second and third before Carter lofted a single to left to get a run in, making it 10-0.
After a pitching change, Martin scored on a passed ball. Carter, after taking second on the passed ball, reached third on an error and scored when Dawson Martin singled up the middle.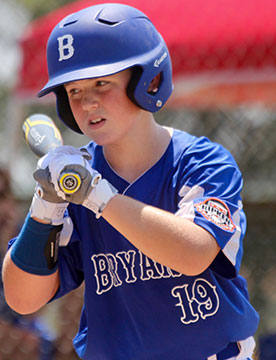 With one out, Daves' base hit brought Dawson Martin home then walks to Andrews and Taylor forced in a run that made it 14-0.
Andrews advanced to third on a passed ball then scored on the front of a double steal. With Taylor at second, RBI singles by Chalmers and Royal made it 17-0.
Hernandez, who wound up starting and capping off the third with base hits, revved up the scoring again. Dawson Martin walked then Hernandez scored when Duncan hit a bouncer the pitcher, who tried unsuccessfully to get an out at third.
Daves singled in Martin and, after Andrews walked, Scoggins belted a two-run double to make it 21-0.
Chalmers drove in Andrews with a single to right then another run scored when Royal's grounder to third was booted. With two down, Hernandez singled again to set the final score.
Duncan struck out the side in the top of the fourth.