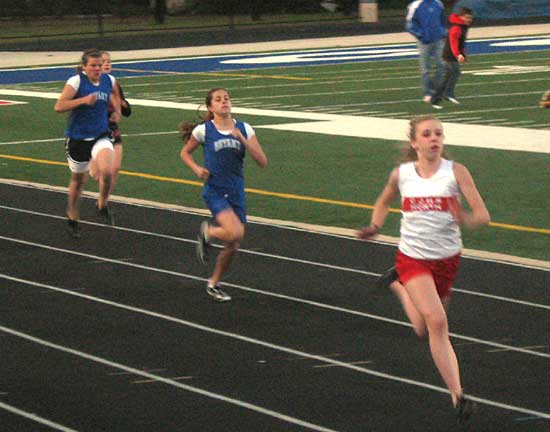 CONWAY — The Bryant Blue Lady Hornets seventh grade track team from Bethel Middle School placed in the[more] top six in nine different events at a track meet in Conway Monday.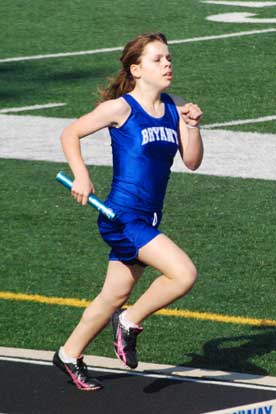 The effort was highlighted by Anna Turpin's first-place finish in the discus with a throw of 87 feet, 7 inches.
Britney Sahlmann earned a fourth-place finish in the 100 hurdles, finishing in 19.95. She also joined Kendall Selig, Anna Lowery and Hailey Levinson in the 1600 meter relay. The group finished fourth with a time of 5:09. And, in the 400 relay, Sahlmann, Peyton Ramsey, Sarah Anderson and Haley Hood teamed up to run a 58.08 to place fifth.
In addition, Turpin finished fifth in the shot put with a toss of 28-11. Lowery was fifth as well in the 100 hurdles, clocking in at 20.03.
Sixth-place finishes were turned in by Hood in the 200 with a time of 30.39; Ramsey in the 100 with a time of 13.19; and Selig in the 100 hurdles in a time of 20.03.
The Bryant Blue eighth grade teams run at Conway on Thursday.