For more photos from this event by Kevin Nagle, go here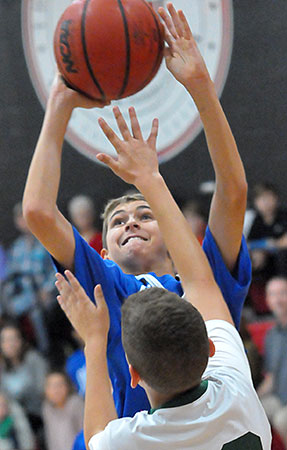 LITTLE ROCK — The Bryant Blue Hornets seventh grade team of Bethel Middle School fell behind the Little Rock Episcopal Collegiate Wildcats 9-4 in the first quarter but, behind 10 points from James Billingsley, rallied for their first win of the season 32-20 at the Anthony School tournament.
The Hornets surged to a 16-14 lead at the half then held Episcopal to just 6 points in the second half.
Destin Jenkins added 5 points, Blake Ammons 4 and Luke Bickerstaff 3. Alex Skelley, Colm Taylor and Chaney Crosby added 2 each.
The Hornets return to action on Dec. 5 at home against Cabot North.