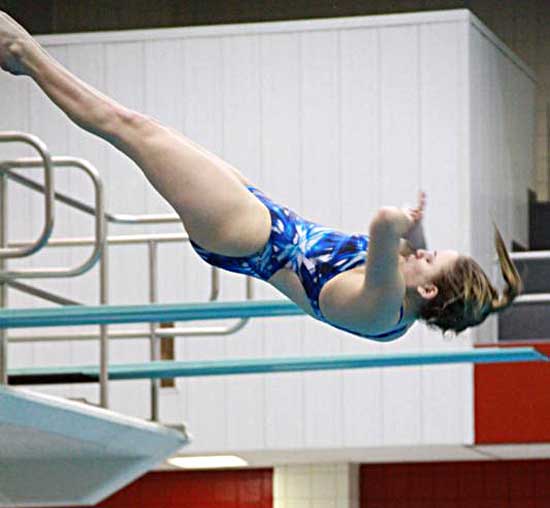 Photos courtesy of DeDe Gillespie
FAYETTEVILLE — Seven of the members of the Bryant High School swimming and diving team got[more] a chance to concentrate on their diving in preparation for District and State competitions when they competed in a meet at the University of Arkansas Saturday.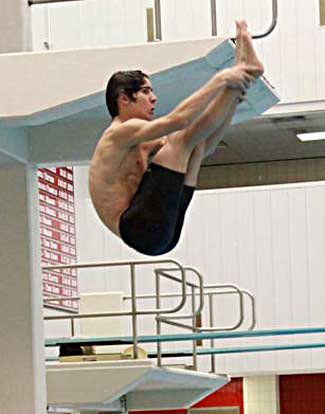 Courtney Bulthuis, Justin Combs, Morganne Gillespie, Alise Heavrin, Scott Mead, Lucas Reitenger and Tiffany Robinson attended the meet, hosted by Bentonville High School.
"This was a great opportunity for our divers because at the swim meets they usually do six dives," noted Bryant head coach Angel Dale. "However, at State and District, they must do 11 dives."
Each of the 19 divers at Saturday's meet were given a chance at 11 dives.
Unofficially, Heavrin finished fourth among the female divers with a score of 271.65. Bulthuis was seventh (193.80), Gillespie eighth (191.20) and Robinson 10th (138.95).
Combs led the Bryant boys contingent with a seventh place finish with a score of 244.05. Mead was eighth (194.25) and Reitenger ninth (131.85).
The divers will return to competition on Thursday, Feb. 2, at UALR as part of a full meet with the swimming events held Saturday, Feb. 4.