The Service Learning class at Bryant High School completed several community service projects this semester, according to instructor Heather Hall.
"It's our first year to have a Service Learning class at Bryant," Hall said. "But they are doing big things in the community and finding the leader inside of themselves. We'll have new projects next semester."
Hall listed the projects: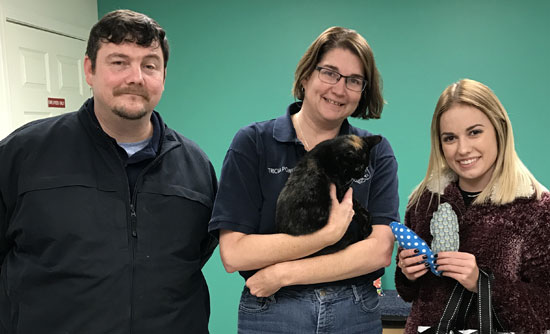 "1. Abby Catton, Cassidy Goins, Aaron Porterfield, and Emelin Llamas completed a service project to the Bryant Animal Shelter. They cut fabric, glued, stuffed, and sprinkled catnip into fish-shaped toys. Dogs usually get most of the toys at the animal shelter so the students wanted to make sure the cats were taken care of as well. (Pictured: Abby Catton)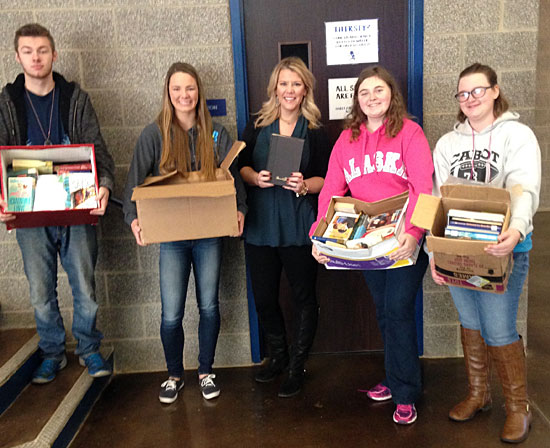 "2. Mikaela Monahan, Daisy Long, Corbyn Parker, and Jessica Butler collected and donated their own books to the local Women's Shelter. They believe that these women and children go through so much, that they need a break from reality. What better way than to dive into a good book? They donated close to 100 books. (Pictured: Corbyn, Jessica, Mikaela, Daisy)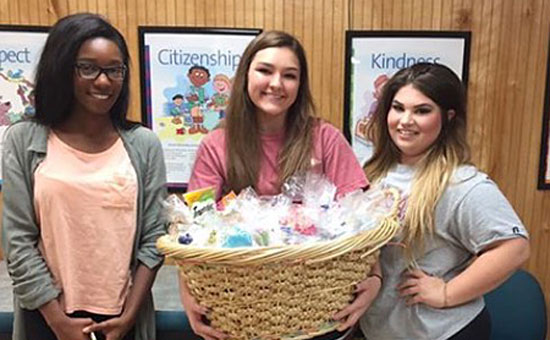 "3. Markie Chism, Bailey Bennett, Logan Collins, and Lauren Caldwell decided to fulfill the wishes of the Humane Society of Saline County. They bought and put together baskets for cats and dogs with treats, food, toys, paper towels, and other necessities. The Humane Society put them on their Facebook page and expressed their gratitude for the blessing they gave them. (Pictured: Lauren, Bailey, Markie)
"4. 'Popping' in to say, there's no one 'butter' than you! The entire class passed out bags of popcorn to teachers at the high school to just remind them that they are loved and appreciated. (Pictured: Mrs. Hare's Service Learning Class)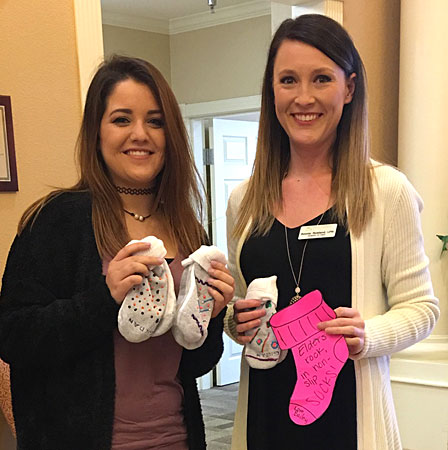 "5. 'Elders rock, in non-slip socks.' The Service Learning class used puffy paints to make designs on socks and donated them to Mt. Carmel assisted living facility. The elderly loved their socks and can't wait for us to come back and visit.
"6. Our biggest project is our string art for the police officers and firefighters of Bryant, New York, and D.C. After talking with my kids about 9-11, it sparked a need to show them that they are appreciated all the way from Bryant, Arkansas. It took quite a bit of time, but they completed the 2 foot by 2 foot piece of artwork and are ready to ship it to the stations that most dealt with the terror on 9-11. Not wanting to forget the men and women who protect us daily, we also gave art to the stations here in Bryant. The men were so appreciative and were eager to take a photo with my students."