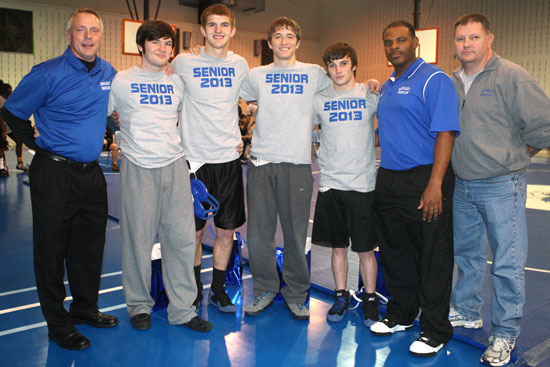 Photos by Rick Nation
Levi Brady, Connor Goshien, Brett Blend and Zach Simmons were honored on Senior Night at[more] the final home wrestling matches for the Bryant High School wrestling team Tuesday. The Hornets defeated Little Rock Central and Pulaski Academy at the meet in Building 36.
The Hornets are scheduled to compete in the conference championship match on Saturday, Feb. 16. The State match is Feb. 22-23 at the Jack Stephens Center on the campus of UALR.