For more photos of this event by Kevin Nagle, go here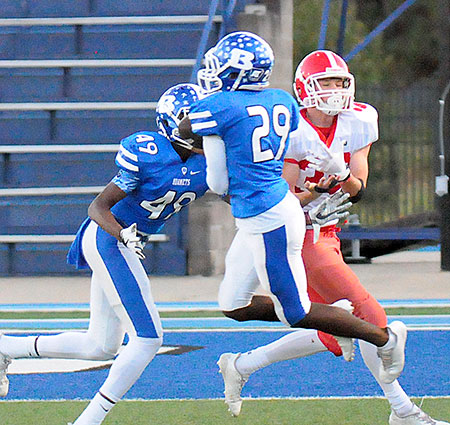 Kyle Green and Cameron Scarlett blocked a field-goal attempt in the final seconds as the Bryant Hornets' junior varsity held on for a 14-13 victory over the Cabot Panthers' JV on Monday night at Bryant Stadium.
Actually, it may have been a 20-13 victory because Green scooped up the loose ball and returned it for a touchdown but the Hornets' celebration spilled onto the field and the return probably would've been negated by penalty had the officials stuck around.
Cabot had marched to the 1-yard line and drained the clock before trying the field goal, which was undermined by a juggled snap.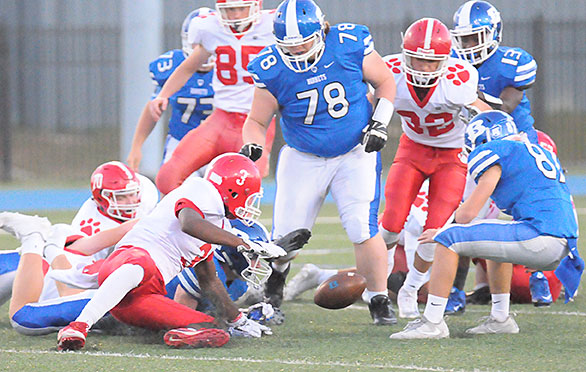 The game, particularly in the first half, was marked by turnovers from both teams including an interception by Bryant's Derrick Rose.
The Hornets' touchdowns came on an 18-yard pass from Reid Mobley to Josh Robinson. Ahmad Adams added a 46-yard run for a score and Grayson Scoles added extra points after each.
The contest was the final JV action of the 2017 season.