For more photos from this event by Kevin Nagle, go here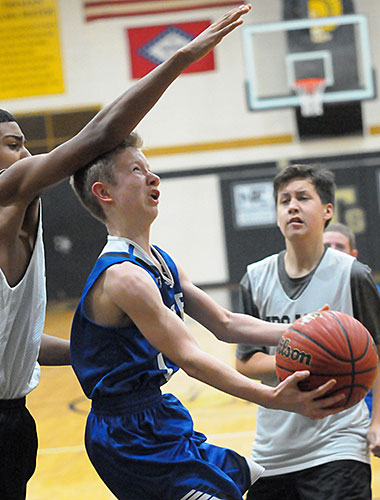 HOT SPRINGS — The Bryant Blue Hornets seventh grade A and B teams wrapped up their pre-holiday schedule with games against their respective opponents at Hot Springs on Tuesday.
Hot Springs prevailed in both contests.
In the 43-25 loss for the A team, Alexander Skelley scored 9 points, James Billingsley 7 and Evan Lamb 5 for the Hornets. Gage Horn hit a 3 and Jackson Fluger added a free throw.
Bryant Blue will return to action at home on Jan. 4, 2018 against the Anthony School.