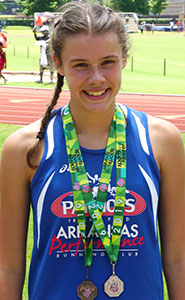 Brylee Bradford, who will be attending Bethel Middle School this fall, qualified in three events at the AAU Regionals in Tulsa last weekend for AAU Nationals.
Her 800-meter time of 2:27.68 was just short of the freshman record at Bryant and was a personal best.
She also competed in the 200 hurdles and the high jump.