Photos courtesy of Lendsi Martin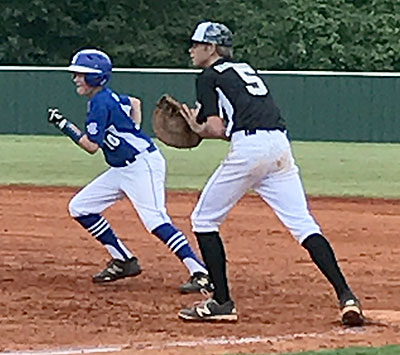 ARKADELPHIA — The Bryant Athletic Association All-Stars used 10 hits to take advantage of four errors and seven walks to open the 2017 Junior Babe Ruth South Arkansas 13-year-old State Tournament today with a 16-5 romp over the El Dorado All-Stars.
Hayden Thompson had two hits and drove in four runs while J.T. Parker knocked in two runs with his two hits including a double. Colby Morrow drove in three and Drew Hatman knocked in a pair for Bryant, which advances to play the winner of the first round game between Sylvan Hills and Clark County tonight.
The team, coached by Jason Greiner, includes Chase Boardman, Chandler Boardman, Brayden Boyce, Gavin Burton, Caleb Greiner, Hatman, Connor Martin, Morrow, Calvin Myles, Kyler Pabon, Cade Parker, J.T. Parker and Thompson.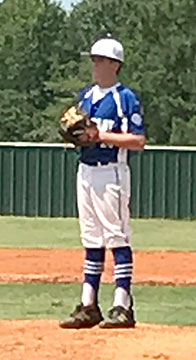 Bryant jumped out early and built a 10-0 lead before El Dorado got on the board with three in the bottom of the third. Bryant then blew the game up with a six-run fourth.
A five-run first set the stage. Martin singled up the middle to lead things off. Benson walked then both moved up on a passed ball. Morrow blooped a single to left and both scored. With two down, Cade Parker slapped a single to right and Greiner walked to load the bases. Thompson came through with a looping liner to right that cleared the bases to make it 5-0.
J.T. Parker started on the mound and worked around walk and a single to start the bottom of the first.
Hatman started a four-run second by reaching on an error. Myles got a sacrifice bunt down then reached safely as well when the ball was misplayed. Consecutive passed balls brought Hatman home and, after Martin walked and stole second, Burton's fly to left was dropped allowing Myles to score to make it 7-0.
After a wild pitch sent runners to second and third, with one out, Morrow picked up an RBI with a groundout. Burton was chased home by J.T. Parker's double.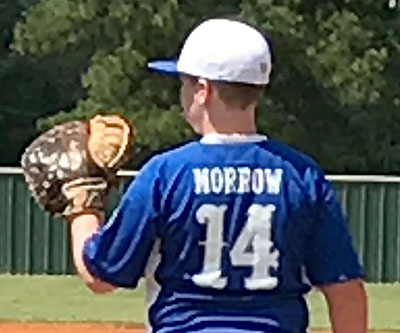 El Dorado was unable to take advantage of a pair of walks in the second and Bryant continued to score in the top of the third. Greiner walked, stole second, was awarded third on a balk and scored when Martin's infield pop was dropped.
Martin relieved J.T. Parker on the bump in the bottom of the third and El Dorado took advantage of an error with a pair of walks and a couple of singles to score three times. Martin settled in and got the first two outs on strikes and the third on an infield pop.
The six-run fourth started with Burton's single to left followed by a walk to Pabon. A passed ball allowed Burton to score as Morrow drew a walk.
A new pitcher was greeted by J.T. Parker's lined single to left, which brought home Pabon. With two out, Thompson came through with an RBI single then Hatman knocked in two. He scored when Myles singled to center making it 16-3.
Boyce relieved for Bryant in the bottom of the fourth and worked around a two-out walk. After Bryant went down in order in the top of the fifth, El Dorado picked up two in the bottom of the fifth.