Photos courtesy of Paul Dotson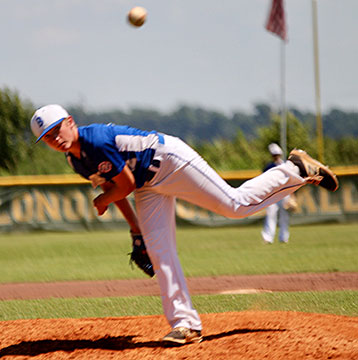 LONOKE — The Bryant Athletic Association All-Stars blew up a close contest with 11 runs in the top of the sixth inning that helped turn what was a 3-3 game through four innings into a 16-3 romp over the Camden All-Stars in the South Arkansas Babe Ruth 14-year-old State Tournament on Friday.
Bryant advances to play Magnolia on Saturday at 1:30 p.m.
The Bryant 14s, coached by Scott Allison, include Kannon Allison, Tyler Bates, Dakota Clay, Connor Coleman, Noah Davis, Cole Ferguson, Will Hathcote, Connor Martin, Cameron McDonald, Justin Orender, Alec Purdom, Ryan Riggs, Blaine Sears, Lawson Speer, Brandon Thomisee and Josh Turner.
Turner led the offense for Bryant with two hits, four runs scored and three knocked in. Sears and Orender each had two knocks and two driven home as Bryant took advantage of 19 walks, two errors and two hit batsmen with eight hits.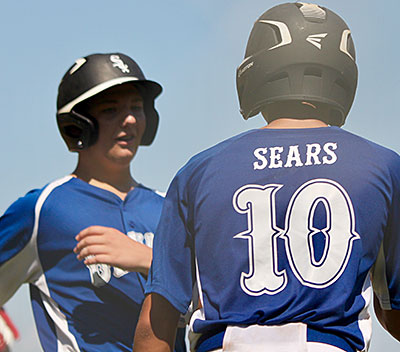 After a scoreless first, Bryant took a 1-0 lead in the top of the second on walks to Turner, Sears, Allison and Davis.
Hathcote, who had worked a 1-2-3 first, pitched around a two-out walk and a single in a scoreless second for Camden. In the top of the third, Bryant made it 3-0 when Clay and Speer waited out walks, Hathcote was hit by a pitch and Turner came through with a double to right that plated a pair.
Another walk loaded the bases but Camden wriggled out of the jam. And, in the bottom of the inning, Camden broke through with a two-out rally that began with a pair of walks.
The game remained tied 3-3 until the top of the fifth when Turner singled and scored on a double by Sears. Orender and Allison drew walks to load the bases and, with one out, Riggs drilled a single up the middle to make it 5-3.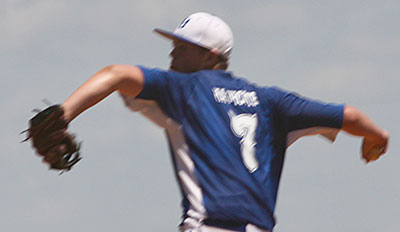 Bates, on in relief of Hathcote, pitched around a one-out single and a hit batsman in the bottom of the fifth, setting up Bryant blowout sixth that began with a one-out walk to Turner. Base hits by Sears and Orender brought Turner around to score.
Allison drew a walk to fill the sacks again. Sears scored on a wild pitch and, with two down, Riggs drew a free pass. Clay singled in a run as the carousel revved up. Allison scored on a wild pitch as Speer walked. A free pass to Bates forced in Riggs.
Turner and Sears came around again and drew RBI walks before Orender singled in a run to make it 13-3. Allison walked again to force in a run then Davis was struck by a pitch for force in Sears. Orender then stole home to make it 16-3.
Bates retired the first two batters in the bottom of the sixth before issuing a walk. Thomisee relieved and ended it by inducing a liner to Davis at second.