For more photos from this event by Kevin Nagle, go here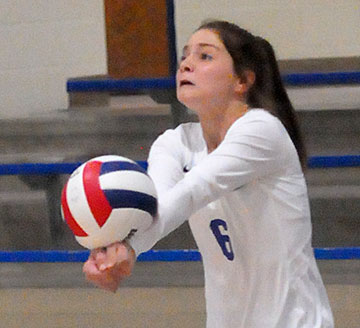 The Bryant Blue Lady Hornets eighth grade volleyball team of Bethel Middle School was good on 91 percent of their serves but it wasn't enough to overcome The Conway White at the Bryant Middle School gym on Thursday, Sept. 6.
Conway White prevailed 25-13, 25-15.
Mary Beth James, Laura Kate Thomas and Anna Andrews had aces in the match. Lexi Bright, Bianca Faver, Harley Clancy and Camryn Martin each had a kill with Bright adding a block.
The Lady Hornets are scheduled to play again tonight at Benton.