Photos by Kevin Nagle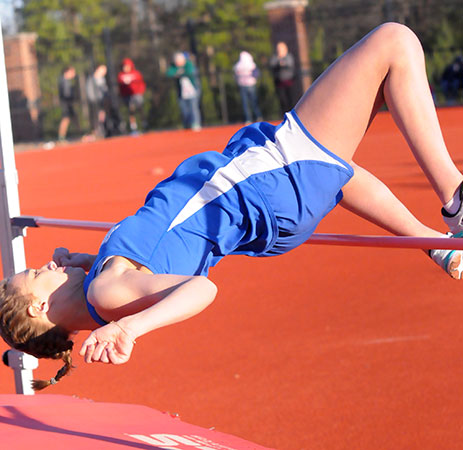 BENTON — The Bryant Lady Hornets freshman track and field team finished their first meet of the spring, the McCauley Services Invitational at Panthers Stadium, with an impressive win in the 4×400-meter relay, securing fifth-place in the team standings for the meet in a field of 14 teams
Benton won the girls division of the meet with 112 points. Vilonia was second with 99 points followed by Lake Hamilton (67), Conway Blue (50) and Bryant (48).
The team of Caliyah Thomas, Madelyn Thomas, Sydney Dettmer and Ella Reynolds combined on the 4:56.53 clocking to win the 4×400. Benton was second at 5:05.63.
Sydney Dettmer added a third-place finish in the 800-meter run for the Lady Hornets, turning in a 2:55.18 with teammate Trulie Billinsley seventh with a time of 3:11.60.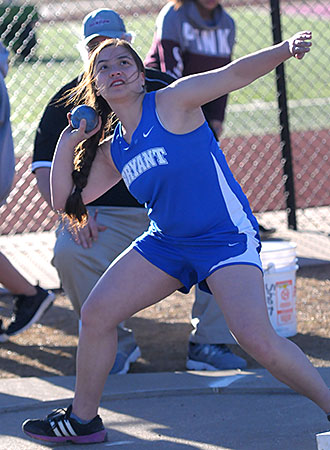 In addition, Jaiyah Jackson picked up third-place points in the 200, finishing in 29.85.
The 4×800 team was fourth with Madison Dettmer, Madison Moore, Erin Key and Sydney Dettmer combining on a 11:28.78, while the quartet of Madelyn Thomas, Taylor Clouse, Caliyah Thomas and Jackson turned in a 57.85 to place seventh in the 4×100.
Reynolds was fifth in the 400, clocking in at 1:08.46 while Madelyn Thomas earned fifth place in the 100-yard hurdles with a time of 18.89. Annalese Rabon was sixth for Bryant in 19.00.
In the long jump, Reynolds finished sixth, covering 14'1". Key was sixth in the high jump, clearing 4'6".
Bryant hosts its annual meet on Monday, March 12.