LITTLE ROCK — Members of the Bryant High School swimming and diving team will be entered in[more] 22 events at the 2011 Arkansas High School Swimming and Diving championships at the University of Arkansas at Little Rock Donaghey Student Center Natatorium this Friday and Saturday.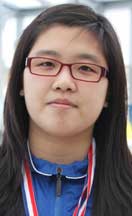 The diving competition, featuring Bryant's Jordan Combs in the one-meter dive, will be held Friday with the competition beginning at 4:30 p.m. On Saturday, the swimming competition will commence at noon.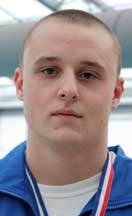 The Bryant contingent includes Jinson Kang, the District champion in the girls 200 yard freestyle and the 100 butterfly, Dylan Machycek, the District champion in the boys 100 free, and the boys District champion 200 freestyle relay team of Dylan Rogers, Brent Heil, Andrew Dull and Machycek.
Kang also qualified for the 200 individual medley, the 100 free and the 50 free. Machycek, too, qualified in the 50 free, the 100 back stroke, the 100 butterfly and the 200 individual medley.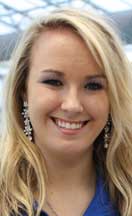 Along with competing in the diving competition on Friday, Combs will compete in the 500 free on Saturday.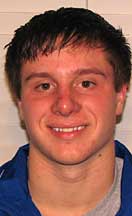 In addition, Dull will swim in the 100 fly, the 200 IM and the 100 back while Rogers competes in the 100 fly along with Hayden Stewart.
Stewart and Casey Ball will serve as alternates for the boys 200 free relay.
Lady Hornets quartets qualified in all three relays and will be competing on Saturday. In the 200 medley relay, Emily Dabbs, Amanda Butler, Kang and Erin Moser will team up. Courtney Wells and Jordan Martin will serve as alternates. In the 200 free, Jordan Martin, Dabbs, Kang and Moser will compete and Wells and Butler will be the alternates. In the 400 free relay, Martin, Butler, Dabbs and Moser to will team up and Wells and Mollie Robinson will serve as alternates.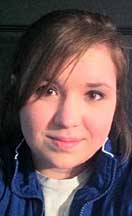 The boys 400 free relay of Ball, Combs, Seth Hoffmans and Ross Grant turned in the 17th best time just missing the cut to compete at State, which includes the top 16.