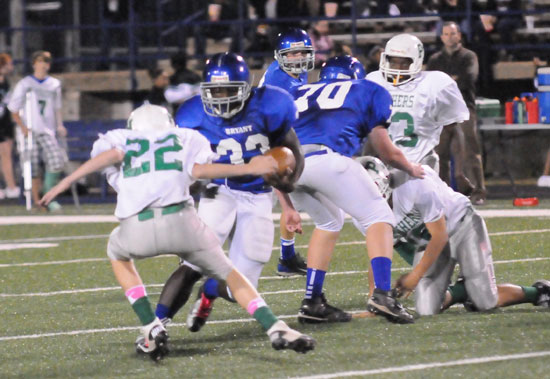 Photos by Kevin Nagle
Cameron Coleman ran for two scores to highlight the 20-12 victory for the Bryant White Hornets[more] eighth grade team of Bryant Middle School against the Pulaski Heights Panthers Tuesday night.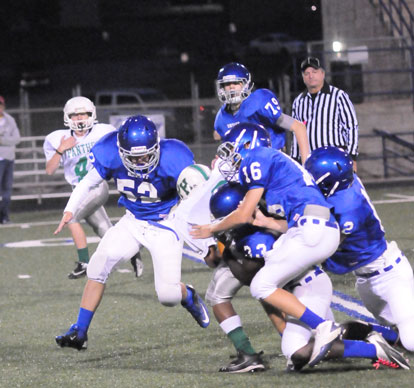 The game ended with the Hornets taking a knee after driving to the Panthers' 2.
Coleman put the Hornets on the board with a 54-yard touchdown run. Later, Coleman added a short TD run then added a two-point conversion.
After an interception by linebacker Joe Small, the Hornets drove 80 yards without throwing a pass and De'Amonte Terry scored on a short run.
"That was from good blocking from our offensive line," noted Hornets coach Brad Smothermon.
The coach also lauded the defensive play of Austin Kelly at safety.
Now 3-3 on the season, Bryant White takes on Bryant Blue in the annual Hornet Bowl on Thursday, Oct. 18.